WhatsApp Gets One Month to Stop Data Sharing With Facebook
By
French privacy watchdog gives messaging service formal notice

Warning comes after EU regulators urged data-sharing pause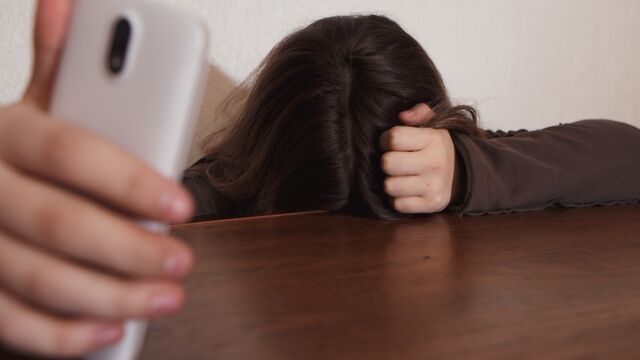 Facebook Inc.'s messaging service WhatsApp was given a one-month ultimatum by one of Europe's strictest privacy watchdogs, facing an order to stop sharing user data with its parent without getting the necessary consent.
France's data protection authority CNIL gave a sharp warning to WhatsApp by issuing a formal notice, criticizing it for "insufficiently" cooperating. The decision comes a year after European Union privacy authorities said they had "serious concerns" about the sharing of WhatsApp user data for purposes that weren't included in the terms of service and privacy policy when people signed up to the service.
CNIL "decided to make this formal notice public in order to ensure the highest level of transparency on the massive data transfer from WhatsApp to Facebook Inc. and thus to alert to the need for individuals concerned to keep their data under control," the regulator said in a statement on its website on Monday.
Facebook faces regulatory hurdles throughout Europe over a range of privacy issues. Germany's Federal Cartel Office in preliminary findings published Tuesday criticized Facebook's data collection practices, saying the company abusively requires users to allow it collect data from web use beyond its site. Menlo Park, California-based Facebook rejected the German authority's findings as giving an "inaccurate picture."
WhatsApp said that privacy is very important to it and that "it's why we collect very little data, and encrypt every message."
"We will continue to work with the CNIL to ensure users understand what information we collect, as well as how it's used," WhatsApp said in an emailed statement. "We're committed to resolving the different, and at times conflicting concerns we've heard from European data protection authorities with a common EU approach before" new bloc-wide data protection rules enter into force in May 2018.
The merging of WhatsApp's data with Facebook was a first step by Facebook last year toward monetizing the platform since the social network's Chief Executive Officer Mark Zuckerberg bought the company for about $22 billion in 2014. The EU's 28 privacy chiefs were critical from the start and as part of their probes across the bloc, in a letter to WhatsApp co-founder Jan Koum in October that stressed their concerns.
The data transfers from WhatsApp to Facebook happen in part without the users' consent, nor the legitimate interest of WhatsApp, CNIL said.
The authority rejected arguments by WhatsApp that it is subject only to the law of the U.S., saying that it becomes the authority in charge the moment any company is processing data in France.
The French regulator in its statement on Monday said the formal notice wasn't a sanction, but WhatsApp would risk fines at a later stage if it failed to comply.
— With assistance by Aoife White, and Karin Matussek
Quotes from this Article
Before it's here, it's on the Bloomberg Terminal.
LEARN MORE