Paul Manafort Wants to Spend Christmas in the Hamptons
Facing conspiracy and money laundering charges, Trump's former campaign manager hopes to spend the holidays with his loved ones.
By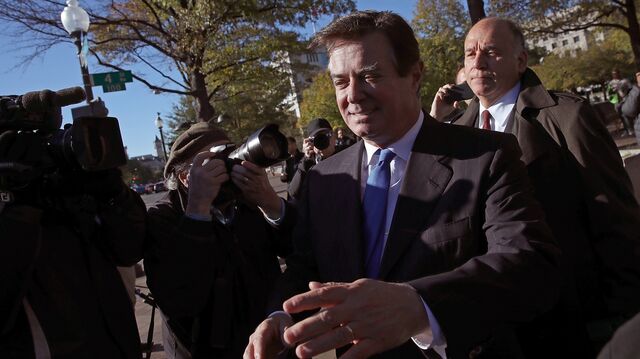 Paul Manafort would like to spend the Christmas holiday at his estate in Bridgehampton, New York, according to a document filed by his legal team on Monday. 
"The Manafort family has celebrated this religious holiday together for many years despite the significant physical distances between them," the filing stated. "More recently, the family has sought to gather in New York because of the advanced age and physical impairments of certain close family members." Manafort also requested "permission to travel freely" between his home and that of his in-laws in the neighboring town of East Hampton. The filing argued that the family would not be able to gather for the holidays in Manafort's Virginia condominium, where he is currently under house arrest. 
Manafort, 68, an international political consultant, was accused of lying to American authorities about his work in Ukraine, laundering millions of dollars, and hiding offshore accounts. He pleaded not guilty in October. (Manafort's spokesman, Jason Maloni, declined to comment on Monday's motion.) 
The Bridgehampton estate—complete with tennis court, pool, and golf green—has been of keen interest to prosecutors. Special Counsel Robert Mueller, in his indictment, says that a Hamptons company got $5.4 million in wire transfers from Cyprus over 71 payments. But building permits over the same period examined by Bloomberg show that renovations by the Hamptons contractor were estimated to cost $1.2 million. That's less than a quarter of what was ultimately spent—an apparent discrepancy that could draw scrutiny from investigators. Peter Carr, spokesman for the special counsel's office, declined to comment on the motion filed Monday.
A federal judge in Washington granted the motion allowing Manafort to travel to his Eastern Long Island home under several conditions, including that Manafort provide "a detailed and complete itinerary" of his holiday schedule, including flights, times at which he plans to visit his in-laws, and a time at which he plans to attend a religious service. "The order will require that defendant remain at his Bridgehampton home at all other times, and he will continue to be subject to GPS monitoring," the minutes, signed by U.S. District Judge Amy Berman Jackson, stated. 
Before it's here, it's on the Bloomberg Terminal.
LEARN MORE