markets
Steinhoff Accounting Woes Date Back to 2016 as Scandal Grows
By and
Retailer needs to restate earnings for 2016 and current year

CEO of Mattress Firm-owner quit ahead of stock price plunge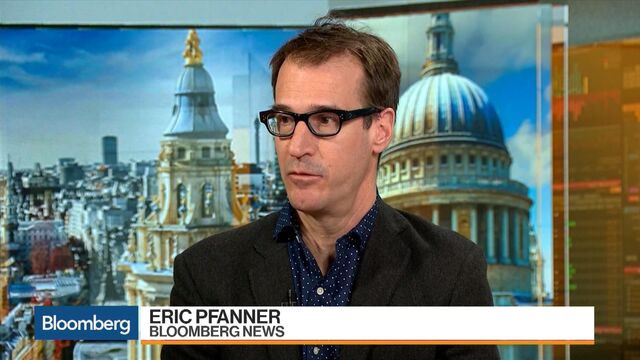 Steinhoff International Holdings NV revealed that its accounting errors stretch back into 2016, highlighting the extent of wrongdoing at the clothing and furniture retailer that's led to an unprecedented stock slump over the last week.
Earnings for this year and last will have to be restated, the South African retail giant said in a statement late Wednesday, prompting the shares to slide anew. The issues relate to the viability of assets on the balance sheet of operations in Europe, it said. Steinhoff has expanded aggressively outside Africa in the past three years, adding the U.K.'s Poundland to European brands such as France's Conforama.
"Steinhoff has not done any major European acquisitions in the 2017 fiscal year so any asset adjustment would almost certainly have had to apply to 2016 as well," Charles Allen, an analyst at Bloomberg Intelligence, said in emailed comments.
The announcement comes days before Steinhoff is due to meet with banks to navigate a way out of its crisis, which has wiped more than 10 billion euros ($11.8 billion) off the value of the company. At stake is the future of a retailer with 130,000 employees and international brands that also include Mattress Firm in the U.S. Markus Jooste has quit as chief executive officer, and Steinhoff appointed auditor PwC to probe accounting irregularities.
Stock Plunge
The shares declined 10 percent to 5.97 rand as of 2:19 p.m. in Frankfurt, where Steinhoff moved its primary listing from Johannesburg two years ago. The stock has slumped more than 80 percent in the South African city since the accounting crisis emerged on Dec. 5.
Steinhoff said last week it was reviewing the validity and recoverability of assets amounting to about 6 billion euros, implying there may be a hole in the company's balance sheet. The crisis follows a Manager-Magazin report in August that Jooste is among employees being investigated by German prosecutors in a 2015 case linked to possible accounting fraud, allegations that Steinhoff said at the time were wrong or misleading.
"The most recent statement narrows the area of concern to Steinhoff Europe, suggesting that both the U.S. and Australian assets are not affected by this particular issue," Allen said.
South Africa's Public Investment Corp., the second-largest shareholder with a 10 percent stake, on Wednesday questioned the independence of the board and said billionaire Chairman Christo Wiese may have a conflict of interest. Wiese, who has seen his wealth more than halve in a little more than a week, is running the company on an interim basis. The PIC manages government-worker pension funds.
Steinhoff has said it will try and sell 1 billion euros of non-core assets to shore up the balance sheet.
— With assistance by Jacqueline Poh, Ruth David, Loni Prinsloo, Emma Orr, and Nick Turner
Before it's here, it's on the Bloomberg Terminal.
LEARN MORE