Another Tiny Stock Goes Wild After Jumping on the Crypto Bandwagon
By
Digital Power now higher by 750 percent in three weeks

Company plans to mine top 10 digital currencies amid mania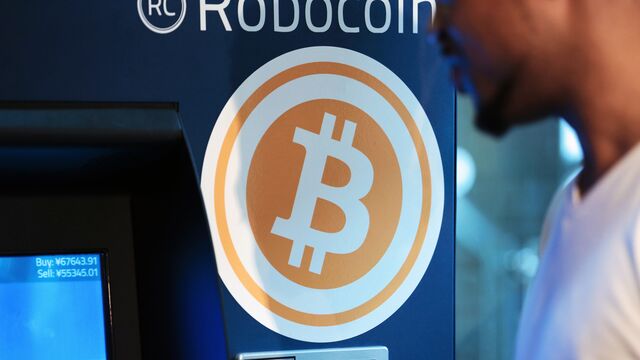 The magical kiss of bitcoin has turned another frog into a prince.
Shares of Digital Power Corp., a manufacturer of electrical supplies for the defense and medical industries, surged after the company detailed plans to join the rush to unlock digital currencies. The stock rose 32 percent as of 10:12 a.m. in New York, pushing its gain since Nov. 22 to more than 750 percent as it sheds its status as a penny stock -- at least for now.
The latest leg up comes after Digital Power said Wednesday that it signed an agreement with privately held technology firm IMG Networks to create a network of more than 10,000 mining machines. It plans to mine the top 10 virtual coins, including bitcoin, ether and bitcoin cash.
Digital Power joins a growing list of small companies that have announced intentions to retool by devoting massive amounts of computing resources to unlock algorithms and acquire digital currencies. Interest has spiked along with the astronomical runup in the value of bitcoin and other digital coins, with gains this year topping 4,000 percent in some cases.

Hive Blockchain on Wednesday said it agreed with Genesis Mining to expand its digital currency mining operations in Sweden in 2018, including the addition of a large-scale bitcoin mining facility. Hive's shares have surged almost 3,000 percent this year in Toronto. Overstock.com Inc. shares rallied after the online retailer said it was starting a platform to trade digital tokens, while shares of MGT Capital Investments Inc., the cybersecurity firm with ties to controversial anti-virus software developer John McAfee, soared after the company announced a move into bitcoin mining.
Digital Power's reinvention hasn't been without hiccups. In November, the New York Stock Exchange sent the company a warning letter for failing to notify the public of significant business changes in a timely matter. Earlier, it faced a potential delisting for failing to meet certain requirements.
Related:
From Biotech to Bitcoin: Bioptix Surges on Rebranding
Bitcoin Contracts Still Pipsqueaks in World of Commodity Futures
Hive Blockchain Expands Digital Mining Operations in Sweden
Before it's here, it's on the Bloomberg Terminal.
LEARN MORE