Politics
A U.S. Station Switched From Bluegrass to Radio Sputnik—and Got Threats From the Feds
A broadcaster of the Russian-sponsored news and opinion channel was made to register as a foreign agent.
By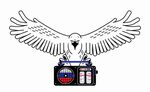 When a Washington, D.C.-area radio station owner switched from playing bluegrass music to Russian-sponsored news and opinion last summer, he didn't expect the U.S. Department of Justice to treat him as a foreign agent. For nine years, John Garziglia had a deal with American University's public radio station, WAMU, to rebroadcast its HD Bluegrass Country programming on his 105.5 FM station in Reston, Va. When WAMU canceled the bluegrass program because of its shrinking audience and a $142,000 operating deficit, Garziglia turned to a broker to find someone else to buy his station's airtime.
By the end of 2016 the broker had lined up several suitors, including Radio Sputnik, a Kremlin-controlled media company whose reports sometimes reflect a Russian point of view. On-air talent includes former Breitbart News reporter Lee Stranahan, the 2016 vice presidential candidate for the Party for Socialism and Liberation, and several fixtures from RT, the Kremlin's television network. At the top of each hour, an announcer intones, "You're listening to Radio SPOOT-nik, telling the untold."
Radio Sputnik eventually offered Garziglia $30,000 a month for his airtime, more than he was getting for the bluegrass feed. "I say, 'OK, fine, Radio Sputnik is as acceptable as any other source,' " Garziglia says. By June of this year he'd signed a contract with Rossiya Segodnya, the state-run news agency that operates Sputnik, and made plans to begin broadcasting. He thought his biggest problem would be from angry bluegrass fans.
Anticipating complaints from listeners, Garziglia decided to tell the Justice Department, which administers the Foreign Agents Registration Act, or FARA, that Radio Sputnik bought his airtime. He was expecting a routine reply saying he didn't have to register as a foreign agent. What he got instead was a series of stern emails and phone calls from Justice officials, including David Laufman, chief of counterintelligence at the National Security Division, and Heather Hunt, chief of the FARA unit. On Sept. 12, Hunt wrote to Garziglia that Radio Sputnik, along with RT, forms "the backbone of the Russian government's propaganda apparatus." (Hunt cited a January report from three intelligence agencies on Russian attempts to influence the U.S. election.) Because he was disseminating its content, the letter said, Garziglia's station was acting as a publicity agent for Radio Sputnik and was given 30 days to register.
Less than a week later three congressional Democrats widely publicized a letter they sent to Ajit Pai, chairman of the Federal Communications Commission, calling for an investigation of Radio Sputnik, which broadcast "misinformation to influence U.S. policy and undermine our elections."
Garziglia responded to the Justice Department with an eight-page letter on Sept. 29 stating that he was a seller engaged in a commercial transaction, not an agent of Radio Sputnik. Under the law, that wasn't an unreasonable position to take, according to FARA experts. "If you look at the definition of a publicity agent, it talks about advising and consulting," says Thomas Spulak, a partner at the Washington law firm of King & Spalding. All Garziglia did was sell airtime.
If disseminating content produced by the Russian government requires registration, a lot more companies could be hearing from the Justice Department. Apple Inc.'s iTunes store and Alphabet Inc.'s Google Play offer Radio Sputnik apps that stream through smartphones the same content Garziglia's station airs. Both companies also have apps for RT, which stream its video content live. RT is also carried in some markets by Comcast Corp., the biggest cable provider in the U.S., and Dish Network. Facebook, Google, and Twitter have all said their platforms were used by Russia to disseminate ads ahead of the 2016 election.
Justice Department enforcement of FARA has extended to other media firms previously not required to register, including T&R Productions, which provides content to Russian television. In 2013 the government contacted Arnold Ferolito, who was broadcasting Voice of Russia, a predecessor to Radio Sputnik, in New York and Washington. "When FARA sent me the letter, we responded that I'm the pipe, I don't produce the shows," he says. Ferolito wasn't asked to register then—but he soon will be. On Nov. 25 he started broadcasting Radio Sputnik on a D.C. station he leases, 1390 AM. He says the Justice Department contacted his lawyer the week of Dec. 4 to ask about Radio Sputnik. "We're on a very slippery slope," Ferolito says. "When the government says to a broadcaster, 'You either register or you go off the air,' that's censorship."
For the Justice Department, the key issue wasn't whether Garziglia was engaged in an arm's-length transaction with Radio Sputnik but that his company, Reston Translator LLC, was broadcasting Sputnik's signal around the clock. "Reston Translator registered under a statute that applies only to U.S. entities acting at the 'direction or control' of a foreign principal," says department spokesman Wyn Hornbuckle. He adds that the Justice Department would bring civil enforcement actions against companies that had an obligation to register but refused.
Michael McLeod-Bell, a First Amendment adviser to the American Civil Liberties Union, says while the ACLU is generally supportive of FARA, he does have concerns about how the Justice Department is changing its interpretation of the statute. "It's government playing chicken with domestic media," he says.
Garziglia begrudgingly registered as a foreign agent on Nov. 15 after Laufman sent him emails saying that the Justice Department would "consider the range of our legal authorities" in the face of his "prolonged deliberate noncompliance." Violating the law is a felony that carries a maximum sentence of five years and up to $10,000 in fines. Garziglia had to disclose proprietary information, including the terms of his contract with Radio Sputnik, and he still disagrees with the Justice Department's decision. "I firmly believe that a radio station owner should be able to broadcast whatever legal content he or she wishes without any government interference," he says.
(
A previous version of this story stated in the fourth paragraph that the Justice Department had told RT to register as a foreign agent. The request was actually made to two of its U.S. production companies, which have done so.
)
BOTTOM LINE -
The Justice Department is beginning to demand that broadcasters carrying Russia's Radio Sputnik programming register as foreign agents.
Before it's here, it's on the Bloomberg Terminal.
LEARN MORE