Bitcoin Exchange Says Platform Restored After Hack Attempt
By
Bitfinex suffers second denial of service attack this month

Platform is one of world's biggest exchanges by trading volume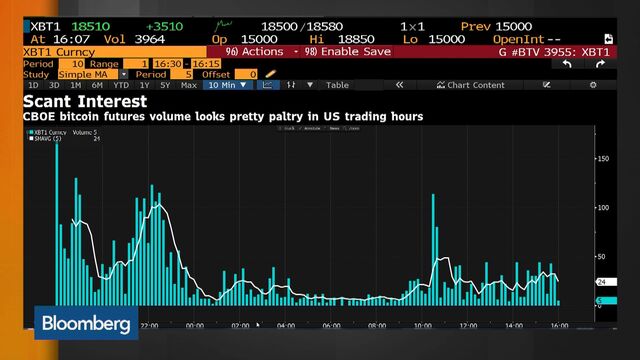 Bitfinex, one of the world's biggest bitcoin exchanges, has had its platform restored after hackers sought for the second time this month to prevent users from accessing it via a so-called denial-of-service attack.
The hackers created "hundreds of thousands of new accounts," causing stress on the Bitfinex's infrastructure, the exchange said in a status update on its website. The attack took about 12 hours to resolve and new user signups were temporarily disabled to help defend against the attackers, it said.
Bitfinex, which doesn't disclose on its website or in any public documents where it's located, ranks second in trading volume among exchanges worldwide, according to Coinhills.
Read more on the relationship between Bitfinex and tether
On Dec. 2, Bitfinex said it would no longer serve U.S. customers because it's too expensive to do business with them. This followed Wells Fargo & Co.'s decision earlier in the year to end its role as a correspondent bank through which customers in the U.S. could send money to Bitfinex and Tether's banks in Taiwan. Bitfinex and Tether filed suit against Wells Fargo, but later withdrew the case.
— With assistance by Linly Lin
Before it's here, it's on the Bloomberg Terminal.
LEARN MORE