BlackRock Says Bitcoin Prices 'Bubble-Like' After Record Rally
By and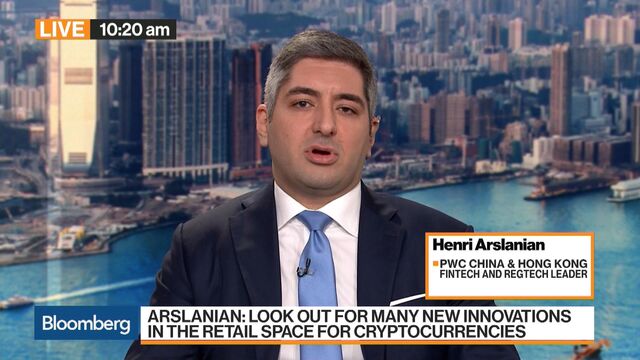 With bitcoin prices up 17-fold this year and sitting above the $16,000 mark, valuations for the cryptocurrency are in "extreme" territory, according to BlackRock Inc.
"We are seeing sort of bubble-like valuations," Belinda Boa, the money manager's head of active investments for Asia-Pacific, told reporters in Hong Kong. "BlackRock's view is that this isn't a financial asset like we would trade in terms of equities and fixed-income instruments."

BlackRock joins other major financial services firms which have weighed in on bitcoin's meteoric rise this year amid increasing mainstream acceptance. Bitcoin futures contracts made their debut on Cboe Global Markets Inc.'s exchange late Sunday, and CME Group Inc. is set to launch similar products on Dec. 18.
"I don't know where it will end, but as much as you and I are talking, it's going to be the biggest bubble and it will collapse," said Prem Watsa, chief executive of Toronto-based Fairfax Financial Holdings Ltd., in an interview Monday. "I'm sure it will collapse, but will it happen in the next month or two or three, who knows?"
Watsa said he hasn't invested in bitcoin and has no plans to do so.
"The higher valuations go, the more likely we are to see some volatility in that space," BlackRock's Boa said. "What we're seeing in bitcoin and some of the cryptocurrencies, we have seen huge moves in asset prices. I would therefore expect that we will see a lot more volatility in the future."
— With assistance by Nikos Chrysoloras, and Sotiris Nikas
Quotes from this Article
Before it's here, it's on the Bloomberg Terminal.
LEARN MORE