Steinhoff Seeks to Defuse Accounting Scandal
By
Global banks have billions at risk after asset value plunge

Retailer postpones London meeting with bankers by eight days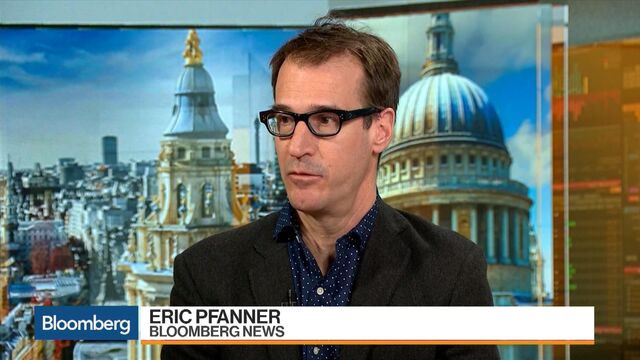 Steinhoff International Holdings NV's response to an accounting scandal that's wiped 11 billion euros ($13 billion) from the value of the global retailer is to assign three board members to keep a closer eye on corporate governance.
A new sub-committee will be led by Johan van Zyl, co-chief executive officer of financial services firm African Rainbow Capital Ltd. and a Steinhoff non-executive director since May 2016, the company said after the market closed on Friday. He will be joined by Steve Booysen, an ex-head of lender Absa and the chairman of Steinhoff's audit and risk committee. The trio is completed by Heather Sonn, a former investment banker and a Steinhoff board member for four years.
The owner of Conforama in France, Mattress Firm in the U.S. and Poundland in the U.K. is also working with auditors Deloitte LLP to publish full-year financial results, which were delayed indefinitely on Wednesday after the company discovered accounting irregularities and said Chief Executive Officer Markus Jooste had quit. Steinhoff on Friday postponed an annual meeting with bankers in London by eight days, to Dec. 19, citing a lack of financial information to discuss. This may indicate that the retailer plans to publish earnings in the interim period.
Probe Starts
An investigation by PricewaterhouseCoopers is underway, Steinhoff also confirmed Friday. The probe will seek to uncover details behind a scandal that's led to an 84 percent share-price plunge in three days. Lenders and other creditors have almost 18 billion euros exposed to the company, which has its roots in South Africa and has expanded aggressively around the world.
Long-term liabilities were 12.1 billion euros and short-term liabilities 5.87 billion euros at the end of March, Steinhoff's first-half earnings statement shows. In South Africa, Steinhoff has relationships with Standard Bank Group Ltd., Investec Ltd. and a unit of FirstRand Ltd. Globally some of the lenders include Citigroup Inc., Bank of America Corp., HSBC Holdings Plc and BNP Paribas SA.
Banks also are exposed to Steinhoff through loans provided to Chairman Christo Wiese's investment vehicles. Last year, the billionaire and largest shareholder of the company pledged 628 million Steinhoff shares as collateral to borrow money from Citigroup, HSBC, Goldman Sachs Group Inc. and Nomura Holdings Inc. That was to participate in a share sale in conjunction with the acquisition of Mattress Firm and Poundland, according to a company statement.
Wiese's wealth has plummeted since the scandal broke. His net worth is now $1.8 billion, according to the Bloomberg Billionaire's Index. That compares with $4.4 billion at the start of the week. Steinhoff's share decline has spread to related companies associated with Wiese, including Steinhoff Africa Retail Ltd. and Shoprite Holdings Ltd.
Steinhoff said on Thursday it was considering boosting liquidity by selling assets worth at least 1 billion euros. It also said one of its African subsidiaries would refinance long-term liabilities amounting to another 1 billion euros, while the possibility of recovering assets for around 6 billion euros was being investigated. All of these measures may help recoup some of the money it owes to banks and investors.
Steinhoff shares traded 20 percent lower at 0.472 euros at the close Friday in Frankfurt, where the company moved its listing from Johannesburg two years ago. The yield on its 800 million euro ($914 million) bonds due January 2025 rose 443 basis points to 14.19 percent.
— With assistance by Renee Bonorchis, Janice Kew, and Luca Casiraghi
Before it's here, it's on the Bloomberg Terminal.
LEARN MORE