Hedge Funds Love Tech Again
By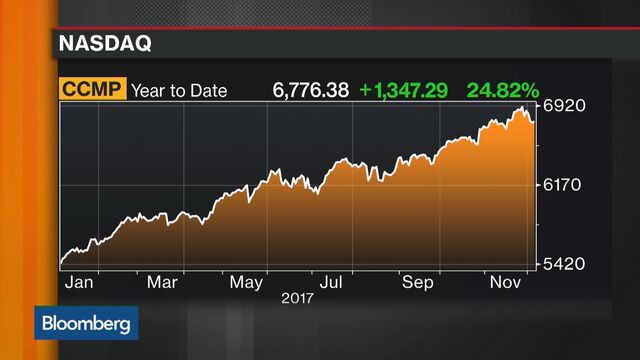 Well that didn't last long.
Just a few short days after market observers declared the end of momentum and technology stocks' reign atop the best performers, hedge funds' appetite for the shares is picking up again. After cutting their exposure by 7 percent in November, leveraged buyers have already added back on a quarter of that reduction, according to data from Credit Suisse Group AG.

Hedge funds on the Credit Suisse prime services platform used the technology selloff to take profits and add financial exposure, but it was far from a permanent change in sentiment, according to Mark Connors, the bank's head of risk advisory. Even for the hardest hit sectors like software and internet services, money managers are already snapping shares back up.
"The rotation is in its final stage," Connors said. "This was a speed bump. December 4 was the bottom and then we saw re-engagement. "
Echoing a sentiment shared by Societe Generale AG's Andrew Lapthorne, Connors said the damage to technology shares was a "short-lived re-allocation" to value, a strategy which seeks out cheaply priced stocks. Momentum -- which bets on the market's highest fliers -- remains intact, another indication that there isn't a lasting rotation taking place, he said.
Likewise, U.S. technology shares have begun to recover from the losses on Monday and last week. The group is on track for a fourth straight gain and a 0.4 percent advance this week.
Before it's here, it's on the Bloomberg Terminal.
LEARN MORE