As Traders Await Bitcoin Futures, Margin Requirements Are High
By and
Cboe alerted traders this week that initial margin is 44%

The cryptocurrency has seen major price swings in recent days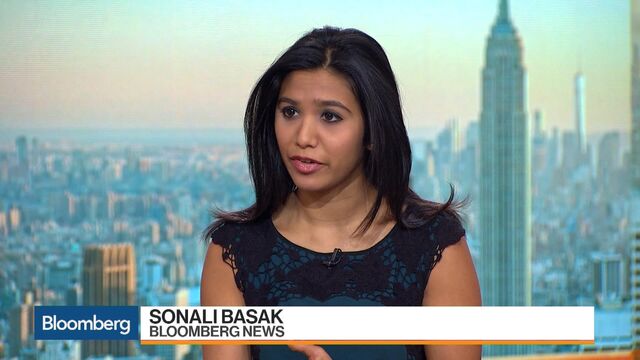 Among the complications in trading bitcoin future contracts that launch this Sunday: People speculating on the cryptocurrency will need to put more cash on the table. 
Options Clearing Corp. has set the initial margin requirements at 44 percent of the daily settlement price. Cboe Global Market Inc., which announced that amount on Monday, hasn't updated it through bitcoin's wild price swings in the days since. It was raised to that level from 33 percent "in view of bitcoin price volatility," the exchange operator said at the time.
The cryptocurrency has swung at least 15 percent each of the last three days, and has surged by almost $5,000 this week. It was at $14,990 at 1:15 p.m. in New York on Friday.
A margin requirement is how much investors have to set aside as collateral, so that other parties in the trade know any losses can be covered. The requirement for bitcoin futures is several times that of commodities such as gold and oil.
Read more: Bitcoin wildness highlights worries as futures trading nears
"One of the reasons why the futures margin requirements are so high is because of the limited size of the overall bitcoin market," Kevin Kelly, managing partner of Benchmark Investments, which analyzes futures markets to develop indexes. "There's a lack of depth and breadth."
The requirement for minimum maintenance margin was also increased to 40 percent from 30 percent, according to the letter.
The Futures Industry Association said in a letter to regulators this week that the trade group of banks and brokers doesn't believe cryptocurrency trading risks have been properly assessed. The concerns included that exchanges failed to get enough feedback from market participants on margin levels, trading limits, stress tests and clearing.
The price swings have put some of the largest banks on watch. Many of the biggest firms won't offer clearing for the futures contract right away.
Quotes from this Article
Before it's here, it's on the Bloomberg Terminal.
LEARN MORE