Steinhoff Fights for Survival as South Africa Joins Probes
By and
Treasury backs FSB's investigation; JSE also starts review

Steinhoff shares have plunged almost 80% since scandal broke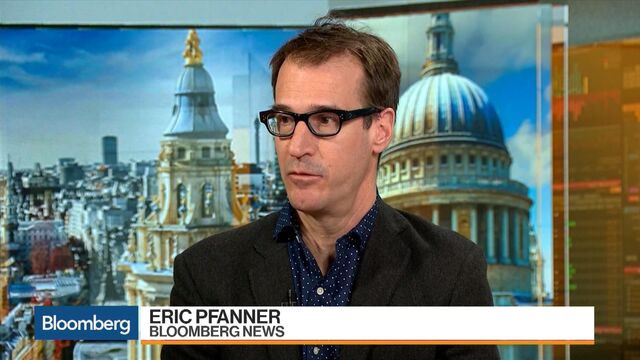 South African regulators have joined the investigation into an accounting scandal at Steinhoff International Holdings NV that's wiped $11.4 billion off the value of the global furniture and clothing retailer.
The Pretoria-based Financial Services Board has started an independent probe into possible false and misleading financial reports, Finance Minister Malusi Gigaba said in an emailed statement on Thursday, adding that he supports the inquiry. That's over and above a review by Johannesburg's stock exchange and previously disclosed investigations in Germany, where the company is listed.
The probe deepens the plight of Steinhoff, which said late Tuesday that Chief Executive Officer Markus Jooste had quit after uncovering financial wrongdoing. Shares in the owner of Conforama in France and Pep in Africa have plunged 78 percent over the past two days. The retailer has its roots in South Africa and has expanded aggressively around the world with a series of acquisitions, including Mattress Firm in the U.S. and Poundland in the U.K.
The Public Investment Corp., Steinhoff's second-largest shareholder and a manager of South African government-worker pension funds, said it's awaiting information from investigations "by domestic and international regulators and/or law enforcement agencies" before making a decision on its investment. The PIC owns a 10 percent stake in Steinhoff, which is now worth $1.1 billion less than two days ago.
The retailer's biggest shareholder is billionaire chairman Christo Wiese, who has stepped in to take temporary charge of the company. He hasn't yet responded to request for comment.
Read More: Billionaire Wiese Picks Up Pieces After Steinhoff Train Wreck
"Allegations of accounting irregularities by Steinhoff are serious concerns for PIC," Deon Botha, head of corporate affairs, said in an emailed statement. Gigaba said he's "mindful" that many retirement and savings funds will be hurt by the loss in value and has asked the PIC to prepare a report on the extent of the exposure.
Steinhoff said earlier Thursday that it's considering boosting liquidity by selling assets worth at least 1 billion euros ($1.2 billion) and reviewing the recoverability of non-South African assets worth a further 6 billion euros. It confirmed that Chief Financial Officer Ben La Grange remains in his position, saying there's no evidence he was involved in matters being investigated.
Steinhoff has scheduled a meeting with lenders from two of its syndicated debt facilities, according to three sources familiar with the matter.
'Walking Tightrope'
"They are walking a tightrope at the moment," said Jean Pierre Verster, a fund manager at Cape Town-based Fairtree Capital. The share decline "implies the market is giving them less and less benefit of the doubt that they will address the situation. So they can save their company, but time is of the essence."
The stock fell 40 percent to 0.66 euros as of 5:17 p.m. in Frankfurt, valuing the company at 2.8 billion euros. Steinhoff, which employs about 130,000 people worldwide, announced Wednesday that it was indefinitely delaying the release of its results as new information had come to light on a criminal and tax investigation in Germany.
The retailer, which also has a base in Amsterdam, said in a statement Thursday that it had received expressions of interest in "certain non-core assets." Steinhoff also said its African unit will formally commit to refinancing its long-term liabilities owed to the company, boosting liquidity further.
"The speed with which Steinhoff is able to release its annual accounts will be key to whether management can restore investor confidence," London-based Bloomberg Intelligence analysts Shan Liu and Charles Allen wrote in a note.
Quotes from this Article
Before it's here, it's on the Bloomberg Terminal.
LEARN MORE