Proxies for Bitcoin Slump as Crypto Goes Mainstream
By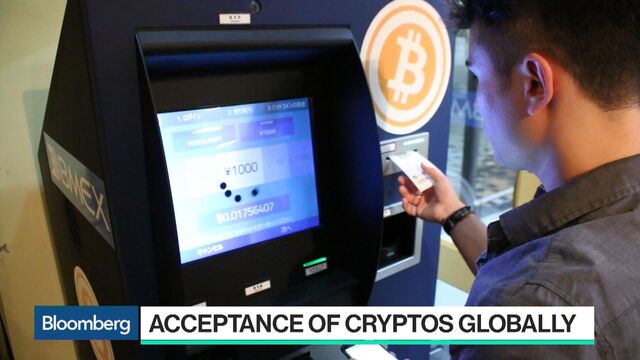 The bloom may be off the rose for companies such as Overstock.com Inc. and Riot Blockchain Inc. that were seen by investors as less risky proxies for cryptocurrencies.
With the looming availability of bitcoin futures, speculators may be now shifting away from stocks of companies that rode the wave of optimism that sent the cryptocurrency up more than 12-fold this year. Investors may also be shorting them as a negative bet on bitcoin, according to Tom Forte, an analyst at DA Davidson & Co.

"An argument can be made that bitcoin is slowly becoming more mainstream," Forte said. "On one hand it seems like investors are trying to short proxies for bitcoin, on the other hand we are seeing examples on literally a daily basis of how it's becoming more mainstream."
Shares of Overstock.com are down 33 percent since Nov. 24, while Riot Blockchain and Seven Stars Cloud Group Inc. are down 42 percent and 27 percent, respectively. Shares of Social Reality Inc. and Xunlei Ltd. have been beaten down as well.
The selloff makes no sense, as some of these companies have little exposure to bitcoin, Forte said. Xunlei is getting a beating after announcing its own token. Only 0.25 percent of Overstock.com's revenue comes from cryptocurrencies like bitcoin, Forte said.
"I think the stock would pull back since essentially Black Friday as a reflection of investors potentially shorting Overstock on the belief that bitcoin is overvalued," Forte said. "There's no way to short bitcoin, and investors are betting on Overstock as a proxy to bet against bitcoin. I would argue that bitcoin is a very small part of the Overstock story."
Overstock was one of the first retailers globally to start accepting bitcoin. Its tZERO platform for capital markets uses blockchain -- a technology similar to one also powering bitcoin -- is planning a token sale for December.
Before it's here, it's on the Bloomberg Terminal.
LEARN MORE