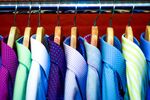 Southeast Asia is shaping up to be a fascinating retail battleground, with two distinct approaches vying for dominance.
The Chinese tech trinity of Baidu Inc., Alibaba Group Holding Ltd. and Tencent Holdings Ltd. are trying to gain an advantage by flexing the online payment capabilities they've honed at home. Further abroad, they're investing in everything from shopping portals such as Lazada Group SA to ride-sharing apps like Go-Jek.
Their plans to become ubiquitous in the region, however, hinge on payments. Tencent's Wechat Pay has secured an electronic-payment license in Malaysia, and while Alipay's current focus is on ensuring Chinese tourists' e-wallets are accepted by Southeast Asian merchants, it too, eventually, will want customers with local bank accounts.
Amazon.com Inc., on the other hand, just upped the ante by making Singapore the 16th country to have a fully fledged Prime service, including video. CEO Jeff Bezos wants Amazon to become an addictive habit; augmented-reality-assisted shopping may be its next big push, according to Bloomberg Intelligence.
As value propositions, both ubiquity and addiction have their merits. But if the endgame is winner-takes-all, content may trump payment.
My colleague Tim Culpan has chronicled the expensive struggles of Chinese tech companies as they seek to build original programming. Baidu's content subsidiary iQiyi, which has teamed up with Netflix Inc., is a drag on the parent's profitability. Content costs are squeezing operating margins at Tencent, and Youku Tudou, the core of Alibaba's digital entertainment, is expected to continue producing losses.
Amazon, meanwhile, is bragging to potential subscribers in Singapore that, starting Friday, they can stream the second season of The Grand Tour. For gamers, there's Assassin's Creed Origins. Ignore the promise of two-hour delivery on physical merchandise, the real draw of the S$8.99-a-month ($6.67) Prime subscription (S$2.99 is the initial offer) lies in digital content. An idea of the disruption Amazon could cause in Southeast Asia can be gleaned from Singapore carrier StarHub Ltd., whose pay-TV subscriber numbers already look something like this:

Amazon's introductory offer could accelerate that subscriber loss, and may force StarHub to sacrifice its S$51-a-month average revenue per user. The company's stock has 12 sell ratings, and two buy recommendations, Bloomberg-compiled data show.
The battle for e-commerce supremacy will also have a lasting effect on real estate. Hong Kong's experience is illustrative. Burberry, Coach and Louis Vuitton shops in the Chinese territory are fast giving way to yoga studios and juice bars.
Singapore's retail landlords like Frasers Centrepoint Trust should consider themselves lucky. Yes, footfall is down, and the average reversion rate of 5.1 percent in the last financial year is the smallest increase in rent 1  in more than a decade, but worse is to come.

Take Oversea-Chinese Banking Corp., one of the city's three homegrown lenders. It occupies 0.5 percent of Frasers' net lettable area but accounts for 1.2 percent of the trust's gross rental income. As fintech innovations, driven by the Chinese, curb costly branch presences by lenders, other tenants, like clothing retailer Uniqlo Co., which uses four times as much space but generates a slightly higher income for the landlord than OCBC, will be expected to step into the breach.
If by that time, though, Singaporeans are accustomed to ordering Amazon's assistant Alexa to buy the clothes their favorite K-Pop stars are wearing, then retail property really will be in a funk.
Once it embeds itself into the shopping experience, content -- not payment -- will be the king of commerce; and the Chinese know it, too.
Before it's here, it's on the Bloomberg Terminal.
LEARN MORE