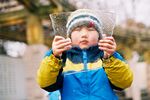 CEFC China Energy Co. looks to be headed down the same path as serial acquirer HNA Group Co.
The Shanghai-based energy trader that bought a $9 billion stake in Russia's Rosneft PJSC in September is making headlines again after Hong Kong's former home secretary Patrick Ho was arrested in the U.S. on charges of participating in a plan to bribe top officials in Chad and Uganda on behalf of the company.
In October, CEFC Chairman and founder Ye Jianming warned that companies could go from a "blissful mid summer" to a "harsh winter" if they don't stay on guard. Even if Ho's arrest changes nothing for the group, its debt-fueled deals should raise some eyebrows.
From modest beginnings in Fujian in 2002, CEFC has grown to become a Fortune 500 company. Like HNA, which began life as a provincial airline but expanded rapidly via leverage, CEFC is veering away from its core business of energy trading. A bond prospectus last year said the group's "business activities are capital intensive and the continued funding of such activities is critical."
CEFC now has stakes in a fund manager, an insurer and a privately owned bank in China. It's poured money into the Czech Republic, buying part of Prague-based J&T Finance Group SE, along with a football club, and last month aborted an attempt to purchase brokerage firm Cowen Inc. following U.S. national security concerns.
That a company in the low-margin business of energy trading can afford to buy so much is surprising. CEFC's gross profit margin from trading oil was just 4.87 percent in the first half, exchange filings show, 1 while Ebitda over the past four-and-a-half years totals less than 30 billion yuan ($4.5 billion).
Yet CEFC's assets have surged to almost 170 billion yuan since 2013. It describes itself as China's largest private oil and gas company, with 50,000 employees and revenue of more than $40 billion.
A slew of bank loans -- an option usually unavailable to privately held enterprises unless they're politically connected -- has helped CEFC get there.
Similar to HNA, CEFC looks like a state-owned enterprise, but isn't. Its 2016 bond prospectus shows the company is held by five individuals. Chairman Ye isn't one of them.
Filings also show that as of June 30, CEFC had 53 billion yuan in credit lines from Chinese banks, including 34 billion yuan from policy lender China Development Bank. CEFC has already tapped about 80 percent of the advances available.

So far, so good. However, the political climate in Beijing can change quickly and when that happens, things can get ugly. Of the 117 billion yuan in total debt that CEFC has accumulated, 75 percent is short term.
What's more, because of its low-margin business, higher borrowing costs could make a serious dent in CEFC's financials. At the end of the first half, CEFC's net debt-to-equity ratio was close to 200 percent, while its Ebitda-to-interest-payment ratio was 3.2 times. In other words, interest payments alone have eaten up about one-third of CEFC's gross earnings.
Ye is at least barking up the right tree, espousing the virtues of President Xi Jinping's One Belt, One Road initiative. But as other acquisitive conglomerates like Dalian Wanda Group Co. and HNA know, connections can't always be relied upon. A house built on debt is a house of cards, which in China can collapse pretty quickly.
Before it's here, it's on the Bloomberg Terminal.
LEARN MORE