Trump Lashes Out at U.K. PM (But Tweets at Wrong Theresa May)
By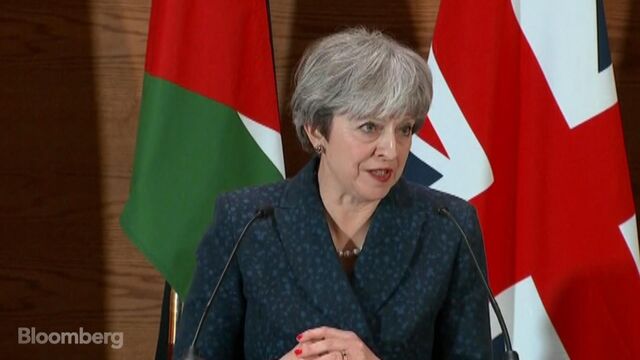 U.S. President Donald Trump lashed out at U.K. Prime Minister Theresa May late Wednesday, after her office rebuked him earlier in the day for retweeting anti-Muslim videos posted by a right-wing British activist.
"Theresa @theresamay, don't focus on me, focus on the destructive Radical Islamic Terrorism that is taking place within the United Kingdom. We are doing just fine!" Trump posted on Twitter.
Initially Trump tagged the wrong person, linking to a woman identified on Twitter as Theresa Scrivener. Moments later he fixed the error.

Early Wednesday, Trump retweeted a series of unverified anti-Muslim videos posted by Jayda Fransen, the deputy leader of a British ultranationalist movement. The three videos purport to show a "Muslim migrant" assaulting a Dutch person on crutches, an "Islamist mob" pushing a teenage boy off a roof and a Muslim man destroying a statue of the Virgin Mary.
James Slack, May's spokesman, later told reporters in London that "it's wrong for the president to have done this."
Trump's retweet of Fransen drew praise Wednesday from former Ku Klux Klan leader David Duke.
"Trump retweets video of crippled white kid in Europe being beaten by migrants, and white people being thrown off a roof and then beaten to death, He's condemned for showing us what the fake news media WON'T," Duke tweeted. "Thank God for Trump! That's why we love him!"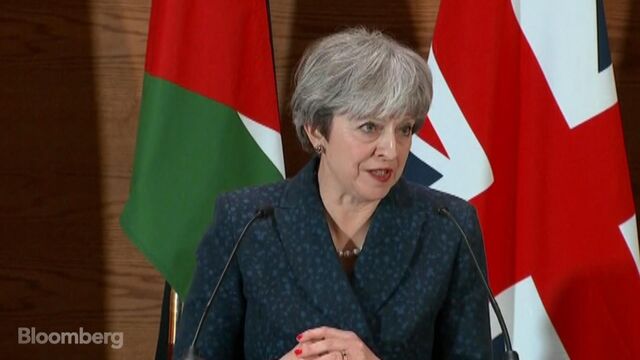 Before it's here, it's on the Bloomberg Terminal.
LEARN MORE