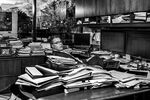 For Manuel Henriquez, the founder and chief executive officer of Hercules Capital Inc., if ever there were a year to remember—or maybe forget—this would be it.
Before May, things had been going pretty well for Hercules, the largest nonbank venture-debt provider. Its shares had risen almost 27 percent in the previous 12 months. Total return, including dividends of $1.24 per share paid out over the same period, was running about 39 percent—more than twice that of the S&P 500 index.
And then the press release went out. It was 5:04 p.m. Eastern Daylight Time on Wednesday, May 3, so markets were closed. The reaction from investors came the next day, when shares of ­Hercules plunged 12 percent.

The release said the company had filed proxy materials seeking approval from shareholders for a newly proposed advisory agreement. No longer would an in-house team of 33 investment professionals originate and oversee Hercules' investments. The plan was to move those people into a newly created entity—called Hamilton Advisers LLC for the street in Palo Alto where ­Hercules has its headquarters—and charge fees to the now externally managed business development company, or BDC.
Why did Henriquez want to externalize? The business was getting tougher, for one thing. New players—hedge funds that want to do direct lending, for example—had moved into the space, increasing competition for deals. So core yield, Hercules' metric for income from its portfolio excluding early repayments and one-time fees, had declined to 12.2 percent in the first quarter, the lowest level in years. Venture capital firms, meanwhile, were offering more equity than ever, making debt less attractive to entrepreneurs. And the ceiling on how big a company could be to qualify as an eligible asset under BDC regulations—$250 million—was getting a bit dated.
"Nearly every small microcap company is now worth $250 million," Henriquez told Bloomberg Markets during an October visit to New York, where he was to speak at a private-debt conference and meet with investors. Externalizing would enable the adviser to oversee other pools of capital in addition to the BDC.
All compelling reasons, to be sure—which is exactly what TCW Group, a Los Angeles-based asset manager, said in a letter to the Hercules board on May 6: "We fully agree with the notion that the Company should adopt an external management structure and endorse the reasons identified by the Company."
The twist: TCW wanted to be the external manager.
 
 
That was a bit of unwanted attention for Hercules, a company that might be said to be nichey in two respects.
First, the BDC structure is somewhat esoteric. BDCs are a species of closed-end fund that the U.S. Congress created by amending the Investment Company Act of 1940 in a bid to funnel capital to small businesses. John Cole Scott, who tracks BDCs for Richmond, Va.-based Closed-End Fund Advisors Inc., describes their creation like this: "It was 1980, Ronald Reagan was president, and Congress did something useful."
There are 57 BDCs that trade on U.S. exchanges, with a total market cap of about $35 billion, according to data compiled by Bloomberg. The biggest, with a value of almost $7 billion, is Ares Capital Corp., which focuses on middle-­market lending. Hercules, with a market cap of $1.2 billion, is the eighth-largest BDC and the largest in the venture lending area.
Second, venture debt is a relatively obscure corner of the capital markets. While the National Venture Capital Association publishes data on VC investment, it doesn't track venture debt, according to a spokesman. Lending to VC-funded companies was ­pioneered by Silicon Valley Bank, which opened in 1982. A handful of other banks also specialize in making loans to startups.
Venture lending is concentrated in Silicon Valley and, to a degree, in Boston, according to Eric Green, global co-head of private markets at Muzinich & Co. "You need to be local because your ability to both source the opportunities as well as execute and portfolio manage them is all about being local," Green says.
Hercules focuses on technology, life sciences, and sustainable and renewable tech. It's invested in 390 companies since Henriquez started it in 2003, making total commitments of more than $7 billion, usually first lien senior secured loans.
"First and foremost, we tell people—and this usually scares everybody—substantially all of our companies don't have revenues," Henriquez, 54, says. "They're in high-growth mode; they're in research and development mode; and so they're burning a lot of money."
That sounds risky. As a result, venture debt deals are typically costly: prime rate plus 5 percent to 9 percent. In addition, the deals usually include equity kickers in the form of stock warrants, which can pay off when companies go public or are acquired. Gains from warrants have largely offset loan losses at Hercules over time. Total net realized losses are only $29.3 million since inception. That's roughly 55 basis points of its $5.3 billion in total fundings.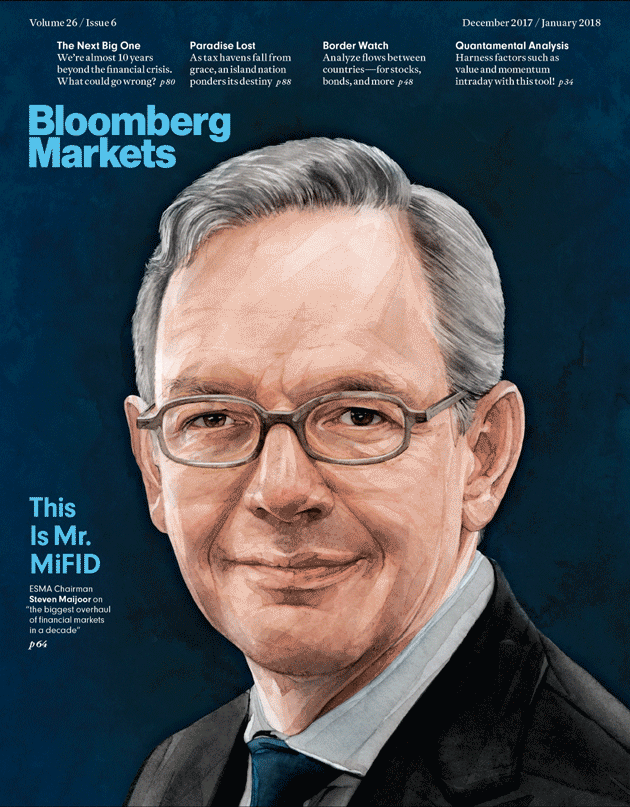 So what kind of companies does Hercules lend to?
One recently set a world record. Burlingame, Calif.-based ­Proterra Inc. makes zero-emission mass transit vehicles. In September a ­Proterra bus traveled 1,101.2 miles at the Navistar Proving Grounds in Indiana—the farthest any electric vehicle has gone on a single charge. "It's the first large-scale American bus manufacturer using electric technology," Henriquez says.
TransMedics Inc. is another Hercules company. Henriquez says the company solves a problem involving transplant organs. For the past 50 years, the main method of transporting a donated heart hasn't changed much: The organ is packed in ice in an Igloo cooler and rushed to a recipient, who must be no more than four hours away. TransMedics, based in Andover, Mass., is developing machinery that keeps organs alive in transit. "It's an incredible thing to watch—a human heart ­functioning inside this container," Henriquez says.
 
 
Venture lending sounds like a pretty good gig, to hear Henriquez tell it. "Every day I go to work, we're seeing incredibly innovative, incredibly cool companies," he says.
There's a caveat, though. It may be easy to make venture loans to cool startups, but it can be hard to get paid back. "You have to be a geek in understanding technology or life sciences as well as a geek in credit," Henriquez says. "If you can't merge that industry expertise and credit paradigm of underwriting like a helix—you got nothing."
Confirmation of a sort came on Nov. 2. That morning, ­Hercules announced it had bought a portfolio of venture loans for $125 million from Ares Capital, the largest BDC. On the Ares earnings call that afternoon, CEO Kipp deVeer was asked about the deal and explained why Ares was exiting the business. "The loans are small, they're complicated," he said. "They require a lot of oversight, and they just became something that was for us too challenging to monitor in terms as a percentage of fair value."

Henriquez had his own announcement on Hercules' earnings call later that day: The board had decided the company would remain internally managed after all. "We think that the externalization process will continue to be a distraction from the core business, which happens to be improving," he said. Core yields, he noted, had started to rise.
"I am so done with externalization," Henriquez told Bloomberg Markets after the call.
Shares of Hercules rose 7.6 percent the next day.
 
 Asmundsson is <GO> editor of Bloomberg Markets.
 
Before it's here, it's on the Bloomberg Terminal.
LEARN MORE