OPEC's Next Move Is Being Closely Watched by Sugar Traders
By
Any oil price move could have knock-on effect in sugar market

That's because biofuel made from cane competes with gasoline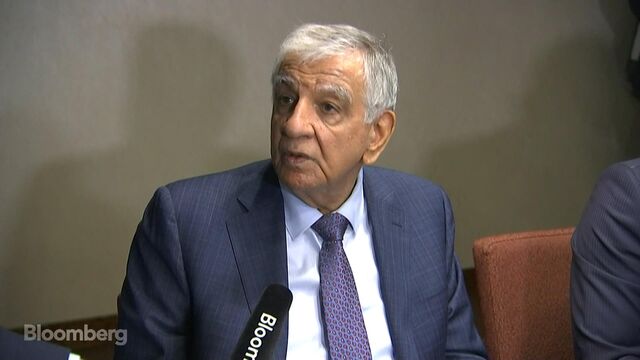 As energy minsters meet in Vienna this week to discuss oil-supply cuts, the sugar world will also be keeping a close eye on the outcome.
That's because energy costs may be a key driver of sugar prices in the coming months as they determine the allure of ethanol, a biofuel made from sugar cane. Higher gasoline prices can encourage mills in top sugar producer Brazil to turn more cane into ethanol at the expense of the sweetener.
"The price of sugar will be very much linked to what happens in energy prices," Plinio Nastari, president of consultant Datagro Ltd., said in an interview in London Wednesday.
Signs that more Brazilian cane is being diverted to make the biofuel have helped lift raw-sugar futures in recent weeks. Even so, the sweetener is still this year's worst-performing major commodity tracked by Bloomberg on expectations of more supply, partly as the European Union scraps output curbs.
Read: OPEC and Russia Ready to Extend Oil-Supply Cuts Through 2018

Datagro expects Brazil's mills to process 56 percent of cane into ethanol when a new harvest in the center-south region starts in April, up 3 percentage points from the previous season, Nastari said. Cofco International Ltd., which also sees oil prices as a key driver of sugar, estimates the share currently at 57 percent.
"The price of sugar will follow the price of ethanol and the price of ethanol will follow the price of gasoline in the world market," Nastari said. The real's exchange rate will also be important, he said, because a weaker local currency makes sales of sugar priced in dollars more attractive.
Read more: Cofco says sugar rally won't last as surplus gets bigger
Raw sugar futures have risen 2.5 percent in New York this month as crude climbed 5.8 percent. The oil price will be most important to the sugar industry in April, when the center-south harvest starts in Brazil and decisions are taken about what to do with cane, Marcelo de Andrade, head of global sugar at Cofco, said in an interview in London Tuesday.
"Everything will depend on the oil price," he said.
Quotes from this Article
Before it's here, it's on the Bloomberg Terminal.
LEARN MORE