Wilbur Ross Tells Ethics Office He Filed Accurate Financial Disclosure
By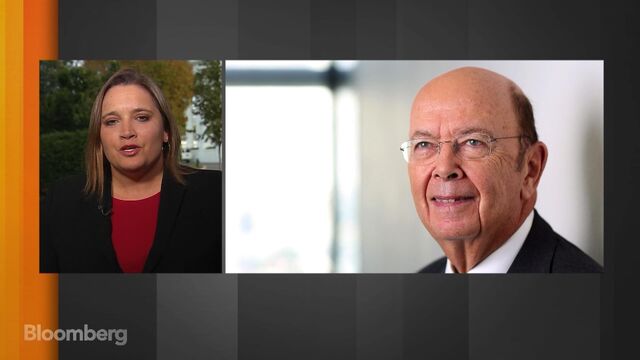 U.S. Commerce Secretary Wilbur Ross, who recently lost his status as a billionaire in at least two global wealth rankings, told the Office of Government Ethics that a financial disclosure he filed in December is accurate.
Ross, 80, also denied creating trusts holding unreported assets after last year's election, according to a letter he sent to the ethics watchdog. Business Insider reported on the letter earlier Tuesday.
"The estimate of my wealth as reported in the press is not accurate," Ross wrote in the Nov. 16 letter to David Apol, acting director and general counsel of the ethics office. "The accurate information is provided in my nominee financial disclosure report."
The letter followed a request by six Senate Democrats that the ethics office investigate Ross's disclosure after he told Forbes magazine that he created trusts to hold a portion of his wealth after the election.
Ross's financial disclosure details a minimum of $660 million in assets, including an art collection and three cash accounts each worth at least $50 million. The disclosure doesn't specify a maximum net worth. Ross had previously told Bloomberg and Forbes that he was worth about $2.9 billion.
Forbes lowered its net worth estimate earlier this month after concluding that Ross inflated the size of his fortune to the media for years. The Bloomberg Billionaires Index followed suit a week later after determining that figures he provided couldn't be independently verified.
"With regard to the creation of trusts, there was no trust created by either myself or my spouse during the period between the election and my appointment as secretary," Ross wrote in the letter. "Any statement to the contrary I made to the press was a result of a mistake or misunderstanding."
Before it's here, it's on the Bloomberg Terminal.
LEARN MORE