Meg Whitman Says Sexual Harassment Cases May Change Workplace
By and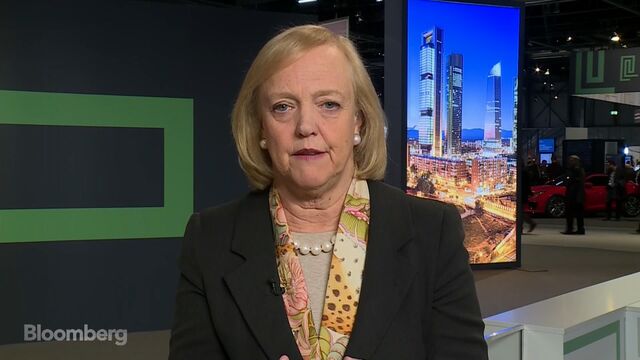 Hewlett Packard Enterprise Co. Chief Executive Officer Meg Whitman said the recent sexual misconduct revelations could indicate a "tipping point" in workplace culture.
The disclosures about inappropriate behavior may result in fundamental changes toward more egalitarian and safe environments in workplaces, Whitman said in an interview on Bloomberg TV with Emily Chang. Whitman, who is leaving her post in February, said women are now more free to speak up than ever before.
Over the last month and a half, a string of powerful men in media, entertainment, politics and technology have faced charges of sexual harassment and assault, resulting in many being removed from their positions. These claims have laid bare systemic problems that fail to protect women (and men) from men who wield a lot of influence.
"Every once in a while something big happens that changes the culture, and I'm hopeful that this is it," said Whitman, who is one of the most high-profile female CEOs. "Everyone has recommitted to that given what's happened in the last couple of months."
For more on sexual harassment in Silicon Valley, check out the Decrypted  podcast:
Before it's here, it's on the Bloomberg Terminal.
LEARN MORE