Here's What Incoming Fed Chief Powell Thinks of the U.S. Job Market
By and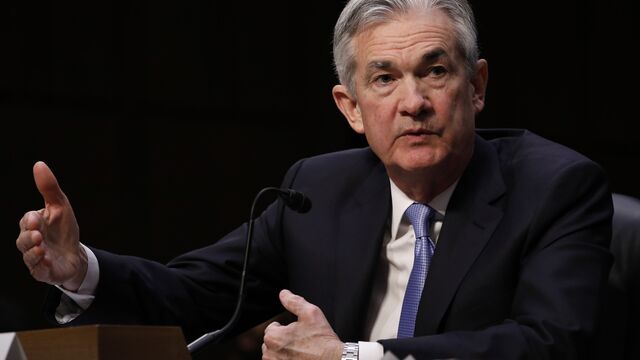 Jerome Powell, President Donald Trump's nominee to head the Federal Reserve, on Tuesday pointed out one of the persistent disappointments in this expansion: Wage growth is failing to reflect a tight U.S. labor market.
The unemployment rate fell to 4.1 percent in October, an almost 17-year low, according to the latest Labor Department data. That's at or below what is generally considered the threshold for full employment. Meanwhile, average hourly earnings for private workers cooled to a 2.4 percent gain last month from a year earlier, and have been stuck in the 2.2 percent range on average since the recession ended in mid-2009.
"We don't see wages signaling any tightness in the labor market," Powell said during his confirmation hearing before the Senate Banking Committee.

Still, one job-market measure of slack is showing less progress: The participation rate, or share of working-age people in the labor force, has been hovering near the lowest level since the 1970s. It fell to 62.7 percent in October. That said, participation has stabilized over the past year, in a sign that some sidelined workers are willing to come back.
"Labor-force participation really matters," Powell said. "You want as many people in the labor force as possible," both for the economy as well as for their own good, he said. Also, participation and productivity gains are key to lifting the economy's growth rate, Powell said.

While the participation rate is being steadily pushed downward by America's aging population, economy watchers have been offering other reasons as well. The opioid crisis has played a role in limiting participation, Powell said, pointing out that the Fed doesn't have tools to deal with some labor issues. The steps that can be taken are up to Congress, he said. 
In particular, the historically-low participation rate for prime-age males suggests "there may be" more people who could return to the market, Powell said. In the end, steady hiring could help to absorb more of the slack and eventually lift worker pay in a sustained manner.

— With assistance by Christopher Condon, and Jeanna Smialek
Before it's here, it's on the Bloomberg Terminal.
LEARN MORE