Red-State Democrats Say Republicans Ignored Their Tax Ideas
By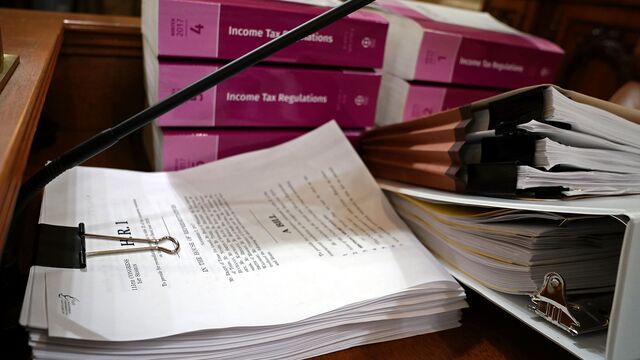 Three Senate Democrats who've tried to leverage their way into talks on the GOP tax-cut bill said Tuesday Republicans haven't addressed their concerns in the legislation that's emerged, a signal that the plan has little chance of getting any bipartisan support.
Though Republican leaders don't yet have the votes for their tax plan, and are actively considering changes to the bill to win over Republican holdouts, there are no signs that changes under discussion by GOP leaders address any of the Democrats' key concerns.
Senators Joe Manchin of West Virginia, Joe Donnelly of Indiana and Heidi Heitkamp of North Dakota were the only three Democrats in the chamber who declined in August to sign their party's list of conditions for supporting tax legislation. They and a dozen other Democrats called on Republicans Tuesday to build in more of their ideas, even as GOP leaders press on toward a vote on the legislation later this week.
Democratic proposals "haven't been incorporated into anything we've seen so far," Manchin said. He added that he doesn't support dropping in the corporate tax rate to 20 percent, a centerpiece of the Republican plan.
Heitkamp said the measure approved by the Senate Finance Committee gives too much tax relief to the wealthy and not enough for the middle-income Americans.
All three senators, who represent states President Donald Trump won in 2016 and are up for reelection in 2018, say they can't yet say how they'll vote, insisting that the measure is a moving target and could still be changed as the week goes on.
Before it's here, it's on the Bloomberg Terminal.
LEARN MORE