MiFID Myth Is That Rules Will Benefit Savers, Money Managers Say
By
Latest gripe is to expect more confusion rather than clarity

New regulations are due to come into force on Jan. 3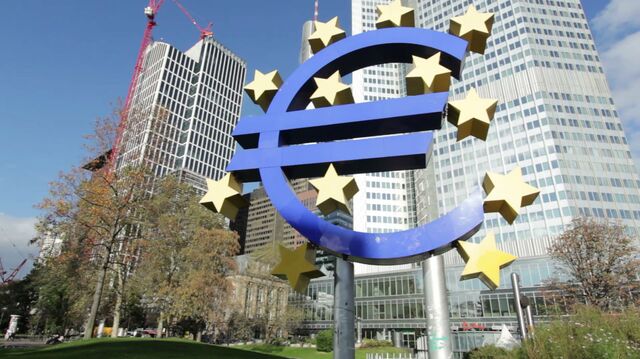 The biggest shakeup in financial services in a decade has drawn complaints from bankers and money managers over excessive regulation, compliance costs and risks to their businesses and jobs.
But their latest beef is that the new rules coming into force on Jan. 3 might confuse the very savers they're meant to benefit.
The stated aim of the revised Markets in Financial Instruments Directive, or MiFID II, is to foster transparency over costs, give people more choice and ensure fund companies act in their interests and aren't swayed by inducements. Some executives and fund managers say they expect it to lead to more confusion, less analyst research behind investments and no real clarity for customers on whether they are getting a reduction in costs.
"There's an illusion that by regulating an industry more tightly you genuinely end up with better outcomes for the man in the street," said James Dow, a portfolio manager at Baillie Gifford & Co., an Edinburgh-based company overseeing about 173 billion pounds ($228 billion). "There is a chance you prevent some of the worst excesses that unregulated behavior can do. That's good. But there's a real cost to it as well."
'Better Experience'
The skepticism comes as no surprise in an industry that's in the midst of regulatory upheaval. The business of managing money has already been hit from different angles in recent years, with cheaper, exchange-traded funds that track indexes pulling in new money from savers.
MiFID is redefining the relationship between banks and money managers and exposing everything from the price of investment research to trips and gifts. Payments from fund providers have to be passed on to the investor, while investment companies will be compelled to provide a breakdown of all costs and charges.
Read More: MiFID Tussle Leaves Resort Jamborees in Jeopardy
"It's about helping investors have a better experience and the right information to make informed decisions," said Jackie Beard, director of manager research services for Europe, Middle East and Africa at fund data firm Morningstar Inc. in London.
The Financial Services Consumer Panel, a U.K. body set up in 1998 to ensure regulators take into account the needs of consumers, said individual investors will be better able to gauge value for money.
"The few unintended consequences relating to cost illustrations will not outweigh the benefits to consumers of the improved cost transparency and restrictions on inducements," Sue Lewis, the panel's chair, said by email.
More Transparency?
Some point to the complexity of implementing MiFID in an industry that's been attacked by politicians and policy makers for opacity.
Attempts to ensure transparency will likely flounder because investment firms won't have to show in a uniform, comparable way how charges are broken down, said Alan Miller, a campaigner against hidden fees in asset management.
There's nothing to stop firms from laying out the information in a complex and confusing manner, sometimes hidden deep inside policy documents, he said. The U.K.'s Financial Conduct Authority isn't planning to impose uniformity for the disclosure of costs and charges at the moment, according to a person with knowledge of the matter.
"The problem with this question is what it should mean for them versus what it will mean," with most firms likely to breach "a lot of the rules," said Miller, founding partner and chief investment officer at London-based wealth manager SCM Direct. "The regulator needs to urgently introduce a common template that every firm has to follow."
Complex Times
Policy makers are forcing people to take more responsibility for their own retirement, a move away from traditional state- and company-run pension plans that guaranteed an income for life. At the same time, record-low interest rates as a legacy of the financial crisis have whittled returns. 
Read More: How MiFID II Puts a Price on Investment Research
Banks have spent months trying to price analyst research, with some expected to ditch coverage of smaller companies. Most money managers are planning to absorb the cost rather than pass it on to customers.
"Unless you are a very big pension fund or have a consultant alongside who can give you context, I would have thought the average retail and private client is probably going to be confused," said Colin McLean, founder and chief executive officer of SVM Asset Management, which manages about $900 million from Edinburgh. "The additional MiFID information might add further confusion to an area that's probably already quite complex."
Quotes from this Article
Before it's here, it's on the Bloomberg Terminal.
LEARN MORE