Hottest Stock on the Nasdaq Is a Chinese Company With Its Own Cryptocurrency
Jun Luo, Jacob Gu and Ludi Wang
Xunlei best performing stock in Nasdaq Composite since Oct. 12

Shares rally on launch of Wanke cryptocurrency project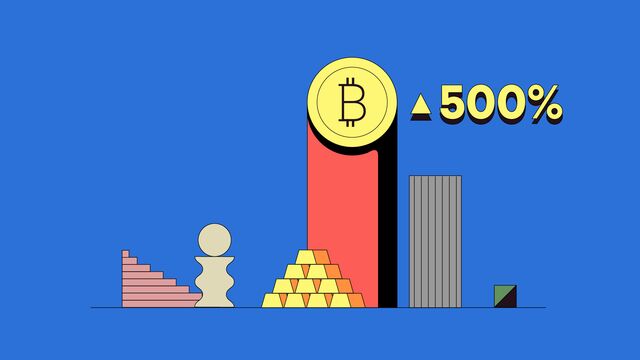 A little bitcoin fairy dust is making a relatively obscure Chinese internet company the hottest stock in the Nasdaq Composite Index.
On Oct. 12, Xunlei Ltd., a Shenzhen-based provider of online media services, introduced its "Wanke coin mining" cryptocurrency project. Since then, its American Depository Receipts have rallied more than 350 percent, making it the best performer in the Nasdaq over that time.

Wanke's design is similar to bitcoin's, and Xunlei's shares have risen as the popular cryptocurrency continues to hit record highs.
However, the 75 percent gain in the shares over the past four trading days and their "parabolic run" indicate that the rally may be nearing an end, according to Anthony Tong, Toronto-based chairman of Beacon Securities Institute. "The final leg is the most risky," he said. "Investors should take profits and exercise caution."
For its part, Xunlei isn't concerned about a pull-back.
"We did get attention from investors confident on Xunlei's future," Dong Xue, vice president of marketing at Xunlei, said in an interview. "But we hope Xunlei's investors flock to us because of the future of 'shared computing' and their trust in our new management team, rather than for speculation."
Quotes from this Article
Before it's here, it's on the Bloomberg Terminal.
LEARN MORE