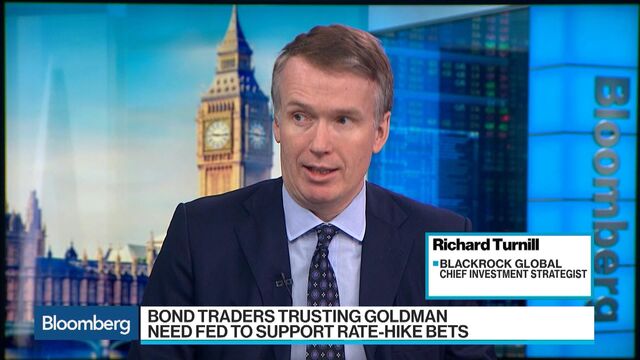 Economists give negative interest rates a scathing review in new research, dealing an intellectual blow to a policy tool that could be one of central bankers' last resorts in future recessions. 

Benchmark interest rates might bump up against zero from 30 percent to 40 percent of the time in the U.S. going forward, and their neutral setting has fallen the world over. That makes questions about the efficacy of negative rates of utmost importance. Unfortunately for monetary policy makers, Brown University's Gauti Eggertsson and his co-authors call negative-rate policies "at best irrelevant" in the research leading off this week's economic roundup.

We also take a look at studies on student loan default, prospects for productivity growth and how Federal Reserve rate increases affect corporate borrowing costs. Check this column each Tuesday for short summaries of new findings from around the world. 
Bounds that bind 
Are Negative Nominal Interest Rates Expansionary?
Published November 2017
Available on the NBER website

The fallout from the global financial crisis saw the European Central Bank, Swiss National Bank and Bank of Japan push rates below zero, to debatable effect. Eggertsson, a former New York Fed researcher, Ella Getz Wold and Ragnar Juelsrud suggest that such policies might be counterproductive. 

When policy rates dip below zero, the usual transmission mechanism for monetary policy – where banks pass on policy rates to consumer-facing interest rates – breaks down, they find in their National Bureau of Economic Research working paper. If that holds in future downturns, it means consumers won't have added incentive to move money out of savings, as theory would suggest. Nor will they benefit from extra-attractive loan rates designed to spur borrowing. At the same time, the policies could reduce bank profits, so they may even hurt economic growth.
The finding has been previously presented at a European Central Bank conference, but it bears revisiting because of its potential importance for the future monetary toolkit. It's worth noting that this is hardly the last word on negative rates. Find a sunnier review of the policy here. 
High odds of default
Who Is More Likely to Default on Student Loans?
Nov. 20, 2017
Available on the New York Fed website

Not all student loan risk is created equal. More than 40 percent of students who take on debt to attend private, for-profit schools for associates degrees default, New York Fed research shows. That compares to less than 20 percent for students who attend private, not-for-profit, four-year programs. Surprisingly, above-average family income only slightly improves default rates for for-profit students. The research tracks students born from 1980 to 1986 (a subset of early Millennials and late Generation X, depending on how you define them).

Don't get too excited about productivity
U.S.: Is Productivity Growth Finally Moving Higher?
Published Nov. 16, 2017
Available to JPMorgan subscribers

Productivity grew slightly faster than expected over the last four quarters – at a 1.5 percent pace – causing Michael Feroli at JPMorgan Chase & Co. to look into whether we're about to see a break from the tepid trend. Not so fast, he concludes.
Labor quality is facing long-term challenges as college education rates level off and Baby Boomers retire, and capital deepening, the other major driver of efficiency, would need to be stronger to push productivity toward major progress. In fact, he estimates that we'd need to see 1990's-style capital investment to generate notable improvements to productivity.  That's "aspirational," to borrow Feroli's word, even if a tax plan passes Congress. 
The Fed hikes, corporations pay
The Potential Increase in Corporate Debt Interest Rate Payments from Changes in the Federal Funds Rate
Published November 2017
Available on the Federal Reserve website

If the Fed hikes rates at a pace envisioned in its September economic projections, U.S. nonfinancial corporation interest payments would rise by $15 billion in 2018 and $37 billion in 2019. That means the interest coverage ratio of non-banks – the ratio of earnings before interest and taxes to interest expense – would drop to 4.1 percent in 2019 from 4.6 in a scenario in which rates stay put, economists at the Fed Board in Washington find. 
Weekly demo(graphic)
Global Macro Views: Red versus Blue States in the Jobs Recovery
Published Nov. 15, 2017
Available on the IIF website
Don't look toward the job market to heal the divides between Democrats and Republicans. Blue states have enjoyed a stronger jobs recovery than their Republican counterparts, Robin Brooks at the Institute of International Finance notes, probably because the make-up of the recovery is favoring jobs in those places. 

Before it's here, it's on the Bloomberg Terminal.
LEARN MORE