technology
AT&T Merger Challenge Lands With Judge Who Approved Comcast-NBC
By
Leon had early concerns that deal would hurt streaming firms

A jurist known for drama and skepticism of the government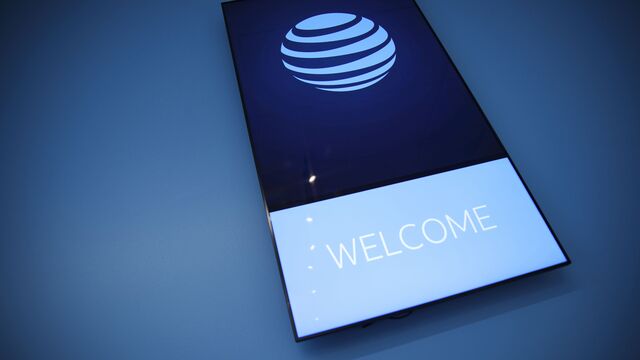 The U.S. Justice Department's lawsuit to block AT&T Inc.'s purchase of Time Warner Inc. will be overseen by a federal judge who signed off on a similar deal: Comcast Corp.'s purchase of NBCUniversal.
The court initially said Tuesday that the lawsuit would be handled by U.S. District Court Judge Christopher Cooper, an Obama appointee, but then about an hour later shifted the assignment to U.S. District Court Judge Richard Leon in Washington, a George W. Bush pick. The court didn't explain the switch.
Leon's appointment gave optimism to analysts who pointed to his 2011 approval of the Comcast-NBC merger -- a marriage of content delivery and content production, much like AT&T-Time Warner -- despite his initial misgivings about the deal. Time Warner shares rose 2 percent Tuesday to $89.56.
"This judge, in my mind, weighs in favor of the companies," said Jennifer Rie, an analyst with Bloomberg Intelligence.
Earlier: How AT&T and Time Warner May Have Doomed Their $85 Billion Deal
The Justice Department took the opposite stance with Comcast-NBC, urging Leon to approve that deal, which was before him because antitrust law requires judicial approval of government settlements of mergers and acquisitions. Leon ultimately ordered the combined company to submit to court oversight after expressing concern that the merger would harm online video companies such as Netflix Inc.
Online video companies have flourished in the six years since the Comcast-NBC merger was consummated, offering evidence that the earlier deal didn't harm their ability to compete, Rie said. That's something the judge may take into account, she said.
Government Skeptic
Leon, who was appointed to the bench in 2002, was often dubious of the government's motivations and decision-making during the Obama administration. But he also has a reputation for being unpredictable and is no rubber stamp.
Drama is a hallmark of his courtroom, and he's been known to drag out litigation for months before making a final decision. For example, seven months into the Comcast-NBC case, he suggested during a hearing that he might not bless the deal, surprising antitrust experts who thought the deal would easily win approval.
The legal challenge to AT&T-Time Warner -- the first major antitrust enforcement action to be brought by the Trump administration -- was a blow to a $85.4 billion deal that appeared to be sailing toward approval as recently as a month ago.
Trump's Comments
Donald Trump warned when the deal was proposed in October 2016 that if elected president he would block it "because it's too much concentration of power in the hands of too few." Trump has continued attacking CNN since then but says he hasn't pressured the Department of Justice to stop the deal. On Tuesday, he said that an AT&T-Time Warner combination was "not good for the country."
Makan Delrahim, the new head of the Justice Department's antitrust division, said Monday after the lawsuit was filed that the proposed merger would lead to higher monthly television bills and "fewer of the new, emerging innovative options that consumers are beginning to enjoy."
Delrahim had pushed in negotiations for a sale of either Time Warner's Turner Broadcasting division, which owns cable channels including CNN, TNT and Turner Sports, or DirecTV, the satellite provider AT&T bought in 2015, Bloomberg reported. The parties were in talks as recently as last week.
If AT&T and Time Warner fail to complete their deal by April 22, they can choose to extend the deadline or either party can walk away, according to their merger agreement. If the judge blocks the deal, AT&T must pay Time Warner a breakup fee of $500 million.
'Very Conservative'
Leon is "very conservative and may be skeptical of the challenge brought by the Justice Department," said Jeffrey Jacobovitz, an antitrust lawyer at Arnall Golden Gregory LLP in Washington. 
Adding to the speculation are questions about whether there were any discussions between the White House and the Justice Department prior to the lawsuit being filed, he said.
Leon may take his time with his own rulings, but he sometimes imposes aggressive deadlines on the parties that come before him. In 2013, after ruling that existing regulations setting fees for debit-card swipes were unlawful, he gave the U.S. Federal Reserve one week to come up with a position on rewriting the rules, rather than allowing the existing regulations to stay in place during the customary 60 days the government has to decide whether to appeal.
The judge also refused to sign off on a deferred-prosecution agreement between a Dutch aerospace firm and the Justice Department over claims that the company had violated sanctions against Iran. He said prosecutors might have made "too good a deal."
In both cases, his rulings were overturned on appeal.
Off-Record Hearings
Leon's evaluation of the cases before him don't always occur in public. He also held off-the-record hearings and phone conferences with parties to litigation while warning lawyers who come before him not to talk to the press.
While weighing whether to sign off on a settlement between IBM Corp. and the U.S. Securities and Exchange Commission over alleged corrupt payments in Asia, Leon held at least three private meetings with the parties in his chambers without a court reporter present, according to the case file and court stenographers.
— With assistance by David McLaughlin
Before it's here, it's on the Bloomberg Terminal.
LEARN MORE