A Trader Called the 'VIX Elephant' Is About to Rock Volatility Options
By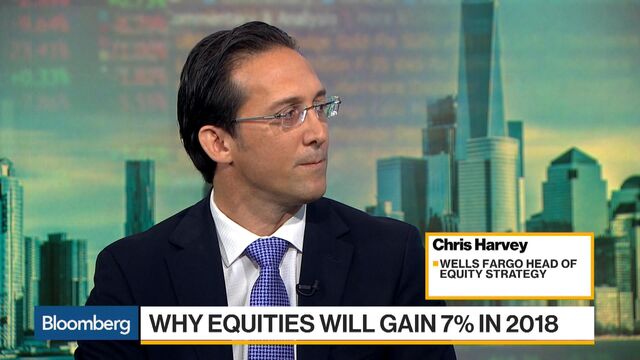 Derivatives traders should brace themselves for massive volumes in volatility-linked options.
An options behemoth that's been betting on a modest rise of the Cboe's VIX index -- and traded 3.15 million contracts so far this year -- may roll over a huge position today or later this week based on trading patterns going back to July, Pravit Chintawongvanich, head of derivatives strategy at Macro Risk Advisors, wrote in a note.
Rolling the trade over -- closing the old legs and refreshing the new ones -- would likely include more than 2 million contracts, around three times the average daily volume of VIX options, according to Cboe data of the past 20 sessions.

The trader, who Chintawongvanich has dubbed the "VIX Elephant," shorted 262,500 December VIX puts with a strike price of 12 and is long a VIX call spread that profits if December futures contracts expire between 15 and 25 -- selling 525,000 VIX calls with a strike price of 25 and purchasing 262,500 VIX calls with a strike price of 15.
The November VIX futures contract expired Nov. 15.
More than halfway through Monday's session, there has yet to be any unusual activity in the aforementioned options, with less than 10,000 VIX December puts with a strike price of 12 changing hands as of 1:30 p.m.
Chintawongvanich reckons the looming unwind and reapplication of this trade is one of many factors applying pressure on December VIX futures.
Earlier this year, the strategist alerted the investing world to the volatility buyer known as "50 Cent," given his penchant for buying near-dated VIX options priced at about $0.50.
Before it's here, it's on the Bloomberg Terminal.
LEARN MORE