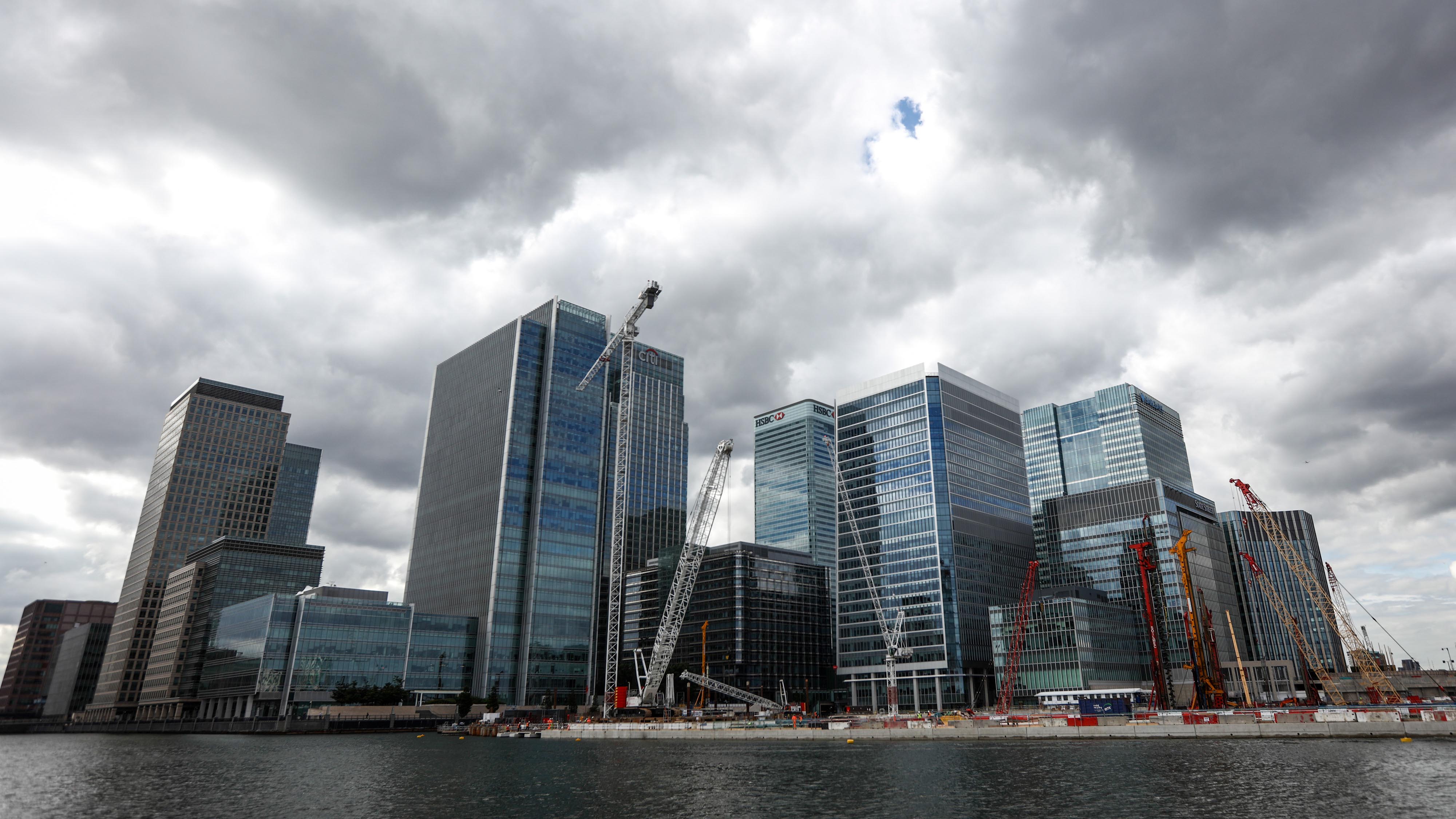 U.K. and European Union negotiators have reached an outline deal on the Brexit divorce bill the country will pay when it leaves the bloc, one of the key obstacles in their talks. Though the plan still needs the approval of EU member states, U.K. Prime Minister Theresa May is expected to present the offer on Dec. 4 when she meets European Commission President Jean-Claude Juncker. The EU was asking for at least 60 billion euros ($71 billion), while the U.K. has never put a number on it. EU officials have long said that any final figure would be camouflaged to help the U.K. government sell the unpopular settlement to skeptical voters. But why is there a bill at all?
1. What's the money for?
The basic argument is that Britain signed up to spending when it was a member of the club and those liabilities don't disappear when it leaves. Juncker likens it to ordering a round of drinks and then walking off without paying your share. Firstly there's Britain's share of the current EU budget. The spending plans go in seven-year cycles so this one runs to the end of 2020 -- almost two years after Britain leaves the bloc in March 2019. This is the relatively easy bit: May said in September that the U.K. would continue to pay into the budget for two years after leaving in return for continued access to the EU's single market during that time. That would mean about 20 billion euros. But there is more.
2. What else is on the bill?
Items that all 28 members agreed to pay for as part of the budget, but which haven't been disbursed yet. This is called "reste a liquide" in EU jargon, or unpaid bills. After that, one of the biggest items is pensions. The EU's liabilities for the pensions of EU officials and members of the European Parliament rose 5 percent last year to 67.2 billion euros. Britain's share of that would be about 10 billion euros. But U.K. Brexit Secretary David Davis has made clear he's not convinced that the U.K. is on the hook. He vows to go through the EU's demands line by line. To put the figures in context, 60 billion euros would be more than Britain's annual defense budget.
3. Is there wiggle room?
Not much. However, EU officials are aware that it's hard for May to explain to voters why there's a bill to pay -- particularly when Brits were promised during the referendum campaign that Brexit would increase the money available for the National Health Service after years of austerity. So it's possible that the bill will be sliced and diced and we will never know the total sum, according to people familiar with the process in Brussels. The Financial Times reported that Britain accepted total liabilities of as much as 100 billion euros, but aims to pay half of that and spread it over many years.
4. What does the U.K. public think?
A YouGov poll in September found that a bill of 20 billion pounds was unacceptable to 63 percent of voters surveyed. Paying just 5 billion "to cover spending commitments made whilst the U.K. was a member" was acceptable for 38 percent but rejected by 33 percent. "If we start saying that we're going to give 40 to 50 billion to the EU, I think the public will go bananas, absolutely spare," Robert Halfon, a Conservative lawmaker and former minister, said on Nov. 19. "That is going to be very difficult if it is going to be that sum, that amount of money."
5. Is there more that could be added?
Yes. The EU's total liabilities amount to 234.8 billion euros. Britain's share of that could be anywhere between 18.7 billion euros and 35 billion euros, depending on how the two sides agree to calculate it. The EU wants the U.K. to pay its share of the bloc's international aid budget, as well as for smaller items that irk U.K. negotiators such as funding teacher salaries at schools for European officials' children. Other possible items would be guarantees on loans such as the bailout of Ireland. The EU has also suggested Britain should help cover the cost of programs to improve democracy and the rule of law in nations including Turkey, as well as the cost of relocating EU agencies, such as the European Banking Authority, from London to Paris.
6. Where does the bill fit into the larger Brexit talks?
It has been one of the main sticking points, and brought the two sides to an impasse for months. The EU demanded an agreement on the bill before it would start talking about the crucial trade arrangements for after the split. May has been making diplomatic efforts in recent weeks to make sure that her improved offer on the bill is met with an agreement from EU leaders that talks can now move on. If she gets nothing in return, it could end her political career: plenty of people in her Conservative party don't want her to pay the EU anything.
7. What's the worst-case scenario?
EU leaders reject the offer, talks remain deadlocked and May walks out. Some hardline Brexit supporters in her Conservative Party want her to do this. A Brexit with no deal means the U.K. reverts to World Trade Organization tariffs on U.K.-EU trade and companies suddenly find themselves outside the rules and regulations of the single market that they've built their businesses around for decades.
The Reference Shelf
— With assistance by Simon Kennedy
Before it's here, it's on the Bloomberg Terminal.
LEARN MORE