Russia Won't Betray Its New Best Friends in OPEC: Julian Lee
By
President Putin's new relationship with Saudi is too important

Extension should include a mechanism to taper as balance nears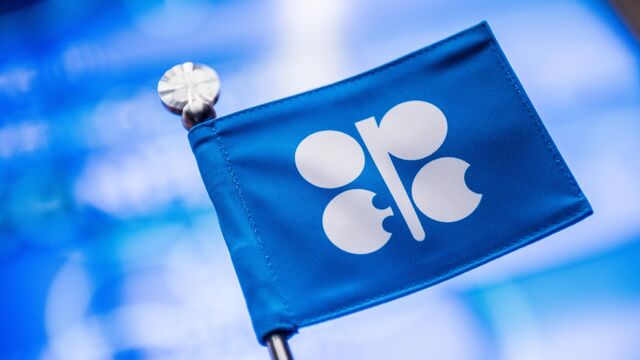 Don't be fooled by noises coming out of Russia that it could balk at taking a decision later this month to extend oil output restrictions alongside its allies in OPEC, writes Bloomberg oil strategist Julian Lee. When push comes to shove, the world's biggest energy exporter will back a deal.
Here are the main reasons why:
President Vladimir Putin won't want to risk the political gains he's made in the Middle East for the sake of 300,000 barrels a day of extra oil production.
Refusal to back an extension of the output deal would be seen in OPEC as betrayal, reopening old mistrust of Moscow within the group.

It's worth remembering that Russian leadership of the cuts alongside Saudi Arabia "breathed life back into OPEC," according to Saudi Energy Minister Khalid Al-Falih; it also helped to secure the first visit of a Saudi monarch to Moscow in October.

Backing away from a widely anticipated extension of cuts beyond the end of March could put at risk the arms and investment deals signed during the king's visit and weaken Russia's growing influence in the Middle East.
Extending the cuts until the end of 2018 has become a minimum outcome from the meeting and is already priced into crude futures. Failure to deliver could trigger a swift sell-off of speculative long positions, which hit a record last week.

Brent crude fell by $2.50 a barrel after OPEC's last meeting on May 25, when the group failed to deliver anything more than a widely-flagged extension of the output deal to the end of March 2018. 
Producers risk a similar price correction this time around if any cracks appear in their resolve to extend the deal as most of the market expects.

An extension including a mechanism to taper cuts as inventories near five-year average levels could help to bring Russia on board:

Agreeing to maintain current output targets for the whole of next year and then scaling them back if the market tightens more than expected would create a much more positive market sentiment than a series of shorter extensions.

So why have two people with knowledge of the matter said that OPEC has yet to convince Russia it's necessary to reach an agreement to extend oil-output cuts at the Nov. 30 meeting? There is almost certainly domestic pressure from some companies to allow them to boost production and in my view the government wants to show them it's listening. But the bigger picture for Russia and Putin means they won't win.
NOTE: Julian Lee is an oil strategist who writes for Bloomberg. The observations he makes are his own and are not intended as investment advice
Before it's here, it's on the Bloomberg Terminal.
LEARN MORE