Technology
The World's Biggest Video Game Skins Site Raised $41 Million With Crypto Tokens
OPSkins, a marketplace for rare Counter-Strike guns, has built an exchange that runs on cryptocurrency.
By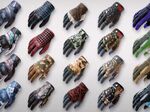 Sam Alexander has spent days at a time in front of the three giant monitors hooked up to his PC, comparison-shopping for "skins," decorations for virtual guns and knives. In games such as the popular shooter Counter-Strike: Global Offensive, the most sought-after skins confer the kind of prestige that a Rolex watch or Hermès bag would on the street—and can sell for more than $100,000 in real-world cash. But because there are dozens of skins marketplaces online, it can be tough to tell if you're getting the lowest price; people like Alexander have made a brisk business comparison-shopping on behalf of rich clients. Alexander, 21, says he's earned "more than an average person makes in a year" from commissions he negotiates with each buyer.
"It's difficult for them to find the exact items that they want—there's no centralized database," he says. His customers also struggle often with payment methods at the main online venues. "Many of the collectors with whom I work are located in China. It is difficult for them to transfer money out."
OPSkins, the largest skins site in the $50 billion market, may be about to put people such as Alexander out of business. The two-year-old company says it's raised about $41 million by selling what it calls WAX tokens, a virtual currency that will become the default way to buy and sell skins on its intercompany skins index, the Worldwide Asset eXchange. The idea is to simplify purchases for gamers from different countries and give everyone a clearer sense of what a particular item is worth, using the same kind of digital-ledger system as the cryptocurrency bitcoin.
The company bets that making its exchange accessible to rivals, who can then make a broader catalog available to customers, will expand its audience beyond the limitations of an individual website, says Chief Information Officer Malcolm CasSelle, who's helping lead the WAX effort. In theory, there's lots of room for new skins buyers, says Chris Grove, managing director at researcher Eilers & Krejcik Gaming LLC. About 200,000 new people buy virtual items through OPSkins each month, but the site sells gear for online games with more than 125 million regular players.
"This could be the perfect on-ramp," says investor Scott Walker, who helped fund the "initial coin offering," or ICO. Early investors are getting more WAX tokens for their money, but their value will become another variable once the exchange goes live in December.
OPSkins doesn't disclose its financials, but its revenue is growing at double digits annually, says CasSelle, previously chief technology officer at Tronc Inc., the former Tribune Co. Partly, he says, the WAX token strategy is a way to stave off competitors. Over the past few months, rivals including DMarket, KyberNetwork, and SkinCoin have held ICOs to launch or expand their services. So far, though, no other trader has the muscle to create the kind of intercompany exchange OPSkins is building. Starting next year, websites that install the WAX widget will get as-yet-undetermined fees for resulting sales.
The volatility of the WAX token price may make it a poor place to hold money not being used for short-term item buying and selling. But OPSkins' biggest potential roadblock is the maker of the games. Industry leader Valve Corp., which publishes Counter-Strike: Global Offensive and the other big hits OPSkins exploits, has the power to ban sites from trading skins. Last year, Valve sent cease-and-desist letters to 23 online gambling sites to prevent them from using skins as collateral, a move aimed at reducing teenage gambling on professional video game matches. "Valve has certainly left the door open to an action in the future," says Grove, the Eilers researcher.
CasSelle says that the new exchange can work without Valve's help, including as a way to acquire other virtual goods, and that OPSkins is looking to raise an additional $7 million in WAX tokens before it finishes its ICO on Nov. 28. (The company initially sought a total of $63 million but lowered that goal because the flurry of interest around bitcoin and its spiking value has diverted attention from ICOs.) Alexander, the personal shopper for virtual goods, says he thinks the exchange will be good for people like him in the short term, swelling the overall market for skins. "It makes the entire process effortless," he says. "It is a massive pain dealing with the payment methods available at the moment." But he's hedging his bets, having returned to college to finish his degree in economics. He says he eventually wants to get a job in finance or start his own business. 
BOTTOM LINE -
OPSkins has raised about $41 million to simplify the item-buying process for superfans of "Counter-Strike: Global Offensive" and other games.
Before it's here, it's on the Bloomberg Terminal.
LEARN MORE