ICO Investors Risk Losses Amid Potential Fraud, EU Watchdog Says
By
ESMA warns investors they may lose funds as ICOs speculative

Companies involved must observe MiFID, other EU regulations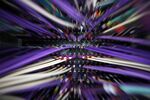 Investors risk losing their money in so-called initial coin offerings because these deals are "extremely volatile" and vulnerable to fraud and money laundering, according to the European Securities and Markets Authority.
Investors could lack the protections of European Union laws if the deals fall outside of the scope of the 28-nation bloc's legislation, ESMA said in a statement on Monday. Where ICOs qualify as financial instruments under EU law, firms could have to comply with the Markets in Financial Instruments Directive and rules for prospectuses, alternative investments and money laundering.
"ESMA has observed a rapid growth in ICOs globally and in Europe and is concerned that investors may be unaware of the high risks that they are taking when investing in ICOs," ESMA said. "Additionally, ESMA is concerned that firms involved in ICOs may conduct their activities without complying with relevant applicable EU legislation."
A cross between crowdfunding and an initial public offering, ICOs are the sale of tokens based on the blockchain, the technology underlying bitcoin. While they at least ostensibly promise the holder access to the final product, making them more like vouchers, the problem for regulators is they also often bear the characteristics of regulated securities, especially when buyers are betting on capital gains.
What's an ICO? Like an IPO But With Digital Coins: QuickTake Q&A
Regulators around the world are grappling with a mushrooming world of cybercash offerings. ESMA's warning follows similar statements by German, Dutch and U.K. regulators about the risks and legal status of ICOs.
Investors have poured in excess of $3 billion into over 200 ICOs this year, according to data from Coinschedule.com. September was among the busiest months, bringing in almost $850 million alone in 37 offerings. There are now in excess of 1,000 digital tokens.

In a recent analysis of 65 of the biggest digital tokens from ICOs as measured by market value, almost 75 percent were found to have a medium to high probability of being regulated as a security, according to database operator and researcher Token Report. The firm looked at factors such as whether issuers made public statements about potential investor gains and whether they had actual working products.
Before it's here, it's on the Bloomberg Terminal.
LEARN MORE