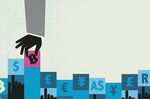 While preparing antidotes for the widespread unemployment of his time and imagining a future age of leisure and abundance, John Maynard Keynes also worked out the interest rate on bitcoin. 
Amend that. Since cryptocurrencies weren't around in the 1930s, the famous British economist worked out the price at which bitcoin should be lent and borrowed, were it to be invented.
That interest rate is 57 percent. Before we get to the how and wherefore of that astonishing number, another qualifier. The original insight wasn't Keynes's. As part of his takedown of Friedrich Hayek's idea of a uniquely important interest rate for the economy, Italian academic Piero Sraffa posited that every commodity has its own borrowing cost. For example, there's such a thing as a cotton rate of interest. Keynes borrowed the concept for The General Theory of Employment, Interest and Money.
While nobody I know tries to work out how many bales or barrels it would cost to borrow some cotton or oil today, currency traders deal with implied interest rates all the time. Here's how it works. Suppose you're marooned on an island with some Singapore dollars but the bank there can give you a deposit facility only in U.S. dollars. What the island does have, however, are foreign-exchange spot and forward markets. So on Nov. 9, you take 100 Singapore dollars, sell it for about 73 U.S. dollars, deposit the money in your greenback account for 50 days through Dec. 29, and simultaneously buy Singapore dollars in a forward contract for Dec. 29, using up all your principal and interest. 1
Since you started with 100 Singapore dollars, and ended up with 100.15 Singapore dollars in 50 days, you effectively earned an annualized interest rate of 1.11 percent. As it turns out, that's almost exactly the interbank interest rate in Singapore. You might think it's too obvious a point, but folks at the Bank for International Settlements recently exploited the intuition behind it to construct an anxiety monitor for Wall Street broker-dealers.

How does all this apply to bitcoin? Pelham Smithers Associates used the logic of Sraffa and Keynes, and futures prices on Deribit, a European derivatives bourse for the digital currency, to extract bitcoin interest rates. In a note, published on research website Smartkarma this week, they find interest rates of around 50 percent, and a market in "backwardation," a situation in which futures prices are lower than spot rates.
Retracing that analysis, I compute that selling 1 bitcoin for $7,220 on Nov. 4 and simultaneously investing $7,235 ($7,220 plus Libor interest of $15) in a Dec. 29 futures contract would allow for nearly 1.1 bitcoin to be purchased. That's an annualized interest rate of 57 percent.  
Such high rates, as Pelham Smithers' analysis suggests, represent compensation for extreme price volatility. The virtual currency jumped as much as 11 percent to $7,882 on Wednesday after a controversial technology upgrade was called off. 

With CME Group Inc. planning to launch its own derivative contracts this quarter, bitcoin futures will go mainstream. That may damp the volatility in spot markets, and lead to lower implied interest rates.
Ridiculously high borrowing costs lend credence to bitcoin doubters like JPMorgan Chase & Co. chief Jamie Dimon and Credit Suisse Group AG CEO Tidjane Thiam, who has described the digital currency as the "very definition of a bubble." 
Until those rates come down, the naysayers will be right to remain skeptical. 
Before it's here, it's on the Bloomberg Terminal.
LEARN MORE