Dish Sees More Possible Partners After Sprint-T-Mobile Talks Die
By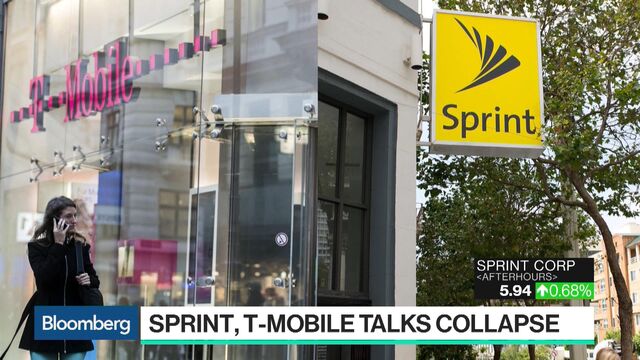 Dish Network Corp. Chairman Charlie Ergen said the collapse of merger talks between Sprint Corp. and T-Mobile US Inc. gives his company new opportunities for wireless partnerships.
Ergen, whose company controls billions of dollars worth of unused wireless spectrum, said on an earnings call Thursday that the collapse of negotiations between the two wireless companies means "there are a few more options on the table for us."
T-Mobile and Sprint, the No. 3 and No. 4 U.S. providers, are often mentioned as merger candidates for Dish. Sprint's last-ditch attempts to combine with T-Mobile died over the weekend.

Investors may be running out of patience with Ergen, with many itching for a big-ticket deal that could capitalize on his treasure chest of airwave licenses. His Englewood, Colorado-based company, a satellite TV provider, has spectrum that is ideal for streaming movies as well as maintaining a cellular signal over long distances.
Dish has to comply with Federal Communications Commission requirements that a network using the spectrum be deployed by 2020, Josh Yatskowitz, an analyst at Bloomberg Intelligence, said this week.
Dish shares rose 3.9 percent to $50.65 at 2:06 p.m. in New York.
On the call, Ergen also weighed in on AT&T Inc.'s pending acquisition of Time Warner Inc., which has encountered resistance from regulators in recent days. While ''by no means is it dead," Ergen said the deal raises "legitimate concerns."
"There definitely would be a huge concentration of content and distribution in one company," he said. "And the net effect of that, as many people have highlighted in the press and to the Justice Department, certainly could have negative impacts of the consumer."
Before it's here, it's on the Bloomberg Terminal.
LEARN MORE