A Second Saudi Hotel Is Mysteriously Booked Up After Crackdown
By
Courtyard by Marriott follows Ritz-Carlton in sudden makeover

Saudis joke that princes, ministers being detained in style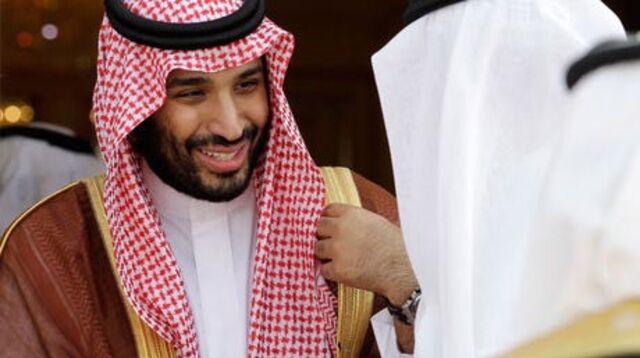 Perhaps the Riyadh Ritz-Carlton isn't big enough to house all the well-heeled suspects being round up in Saudi Arabia's anti-corruption purge.
Days after guests were booted out of the Ritz in a move apparently taken to turn the palatial compound into a makeshift prison, word came that the Courtyard by Marriott was undergoing a similar transformation. A receptionist at the hotel, which is located just across the street from the Ritz, said it had also been fully booked by "local higher authorities," stoking speculation that the list of detainees was growing.

The arrest of many of the kingdom's wealthiest and most powerful men has been a source of fascination -- and fear -- in the capital city. Some Saudis have gleefully shared screenshots showing the Ritz all booked up because the buzz was that the VIP detainees -- including billionaire Prince Alwaleed bin Talal, 10 other princes, four ministers and dozens of former officials and businessmen -- were being held there. People have been quipping about who's going to be added to the "Ritz guest list." The government's Center for International Communication didn't respond to a request for comment on where the detainees are being held.
Since Sunday, the Ritz has been shut tight. Its massive gates have been uncharacteristically closed, there's not a security guard in sight and the hotel's main phone line has played a steady busy tone. Travel agents were told that their clients' existing reservations had been canceled because the hotel had been taken over for government use. Marriott, which operates the Ritz in addition to the Courtyard by Marriott, declined to comment, citing guest privacy.
Just weeks ago, the Ritz hosted some of the world's top officials and businessmen for an investment conference dubbed "Davos in the desert." On a typical day, the lobby is an informal salon of government officials, consultants and prominent businessmen who hobnob over high tea in halls decorated with leaping bronze horses and pastel trimmings in the style of Louis XIV gone wild. Guests who float in the extravagant indoor pool -- male-only -- look up at a painted blue sky dotted with clouds.
The Courtyard by Marriott is less opulent and isn't quite the gathering place that the Ritz is. Its rooms, which can run to as much as $540 a night, are booked solid through the end of December. At the Ritz, where the most palatial suite can go for $5,300 a night, every room has now been gobbled up through the end of January.

Before it's here, it's on the Bloomberg Terminal.
LEARN MORE