Venezuela Passes 'Anti-Hate Law' to Clamp Down on the Media
By and
Outlets broadcasting messages of 'hate' will be pulled off air

Media obligated to include programing that 'promotes peace'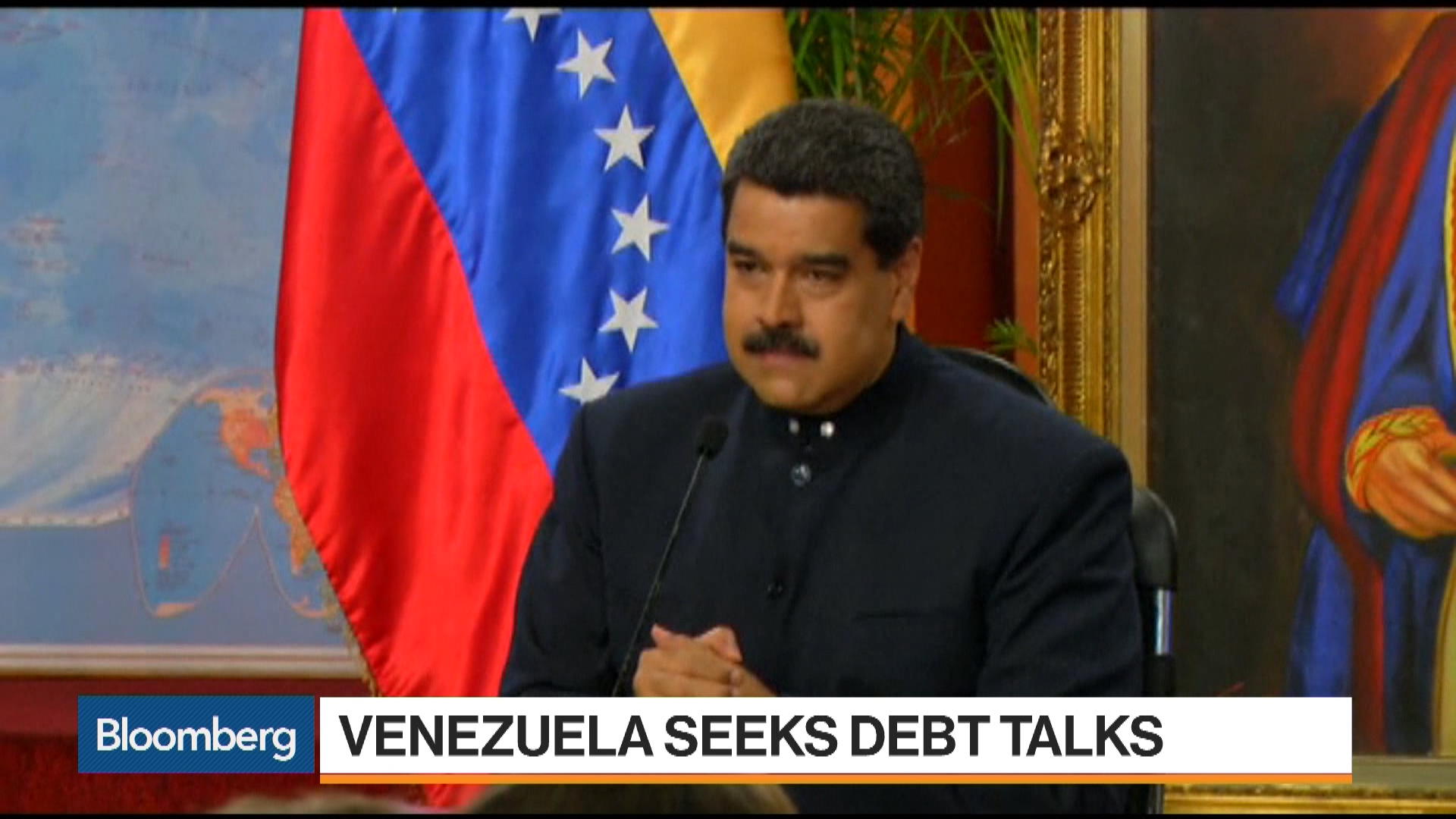 Venezuela approved legislation to clamp down on media, promising to sanction or pull off the air any outlet that broadcasts messages promoting "hate and intolerance."
The country's legislative super body, or constituyente, passed on Wednesday the so-called anti-hate law, which threatens to revoke licenses or block web pages of any outlet that transmits messages that the government considers to be promoting hate or intolerance. Additionally, television and radio stations are now required to broadcast at least 30 minutes of programming a week that "promotes peace and tolerance" or risk hefty fines.
After deadly protests rocked the nation for much of this year, Venezuela's ruling socialists are looking to crack down on dissenting voices. President Nicolas Maduro, who alleges private media outlets are conspiring to undermine his rule, blocked Colombian networks Caracol and RNC earlier this year after they covered anti-government demonstrations. CNN en Espanol was also pulled off the air after it aired a documentary accusing Maduro's No. 2, Tareck El Aissami, of having ties to terrorists groups such as Hezbollah earlier this year. The three networks remain blocked in Venezuela.
"This law is a tribute to those who died during the protests, product of hatred and intolerance," Constituent Assembly President Delcy Rodriguez said after its approval. She added that online outlets had six hours to remove any content violating the new rules, which came into effect immediately. 
"We're making a revolution with this law," she said. "Venezuela is going to export peace to the rest of the world."
Venezuela's constituent assembly, installed in July to rewrite the constitution, has been persecuting some of Maduro's most strident critics. Last week, it removed the parliamentary immunity of Freddy Guevara, vice president of the opposition-led National Assembly and one of the biggest proponents of street demonstrations. The anti-hate law also threatens to ban any political party that does not enforce the new regulations within their ranks.
The Venezuelan government has long clashed with private media outlets. Following a 2002 coup attempt that led to a brief ouster of Hugo Chavez, dozens of radio stations and a handful of cable channels were closed as the late president largely blamed the outlets for their role in the botched overthrow.
Before it's here, it's on the Bloomberg Terminal.
LEARN MORE