Philippines Dismantles Spratly Islands Huts After China Protest
By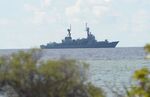 Philippine President Rodrigo Duterte ordered his military to halt construction work on a 500 square-meter sand bar in the disputed South China Sea after a protest from China in August.
The temporary accommodation for fishermen was being constructed near Thitu Island, about 816 kilometers (507 miles) southwest of Manila.
Revealing details of the standoff for the first time, Philippine Defense Secretary Delfin Lorenzana told reporters in Manila on Wednesday that China had cited a previous agreement not to occupy any new features at sea.
Both countries were now working on new ways to quickly resolve maritime disputes on the ground without escalating matters higher up the chain of command, Lorenzana said.
Read more on the territorial disputes simmering around an assertive China
Involving top officials would take time and "if a miscalculation occurs, it could lead to violence,'' he said. Both countries were seeking to adopt the new rules of engagement this year, he said.
The sandbar incident "shows that the Philippines has little room to maneuver in the South China Sea," said Jay Batongbacal, director at the Institute for Maritime Affairs and Law of the Sea at the University of the Philippines. "We will lose half of our maneuvering movement once China gets hold of those sandbars because they're just 6 kilometers away from Pagasa Island," he said, referring to the Philippine name for Thitu.
China claims more than 80 percent of the South China Sea, where it has reclaimed land and built runways and lighthouses. Five other nations — Vietnam, the Philippines, Brunei, Malaysia and Taiwan — also claim parts of the same maritime area.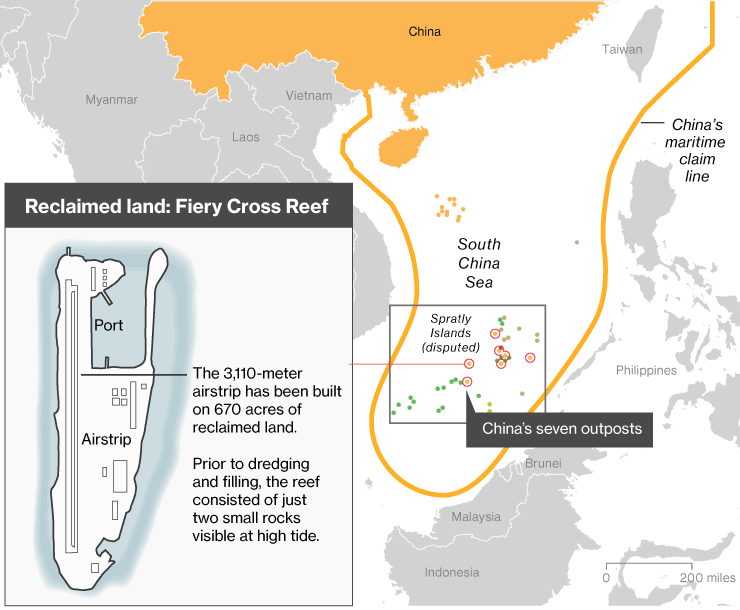 In a case brought by the Philippines under former president Benigno Aquino, an international court ruled last year that China had no historic rights to the area. Duterte however has chosen to attempt to resolve the dispute through direct negotiation with Beijing.
Earlier this week Lorenzana said he was concerned by the presence of a Chinese dredging ship currently situated near Thitu, and the Philippines would closely monitor its movement.
"We have no business there as long as it's in China," Lorenzana said. "Once it approaches our territory then that's when we will react."
Before it's here, it's on the Bloomberg Terminal.
LEARN MORE