Trump's Longtime Bodyguard Schiller Faces Russia Probe Scrutiny
By
Keith Schiller appears before House investigators Tuesday

He heard nearly every Trump conversation during campaign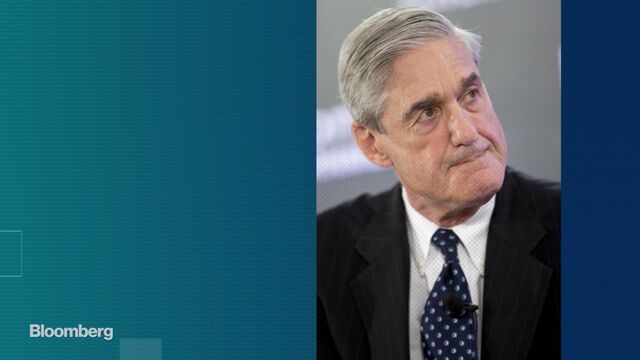 As Donald Trump's longtime bodyguard, Keith Schiller had a front row seat to key moments of Trump's presidency, campaign and rise as a reality TV star. Now, Schiller has been asked to divulge sensitive information he learned about the president to congressional investigators.
Schiller, who started working for Trump in 1999, was questioned Tuesday behind closed doors for more than four hours by members and staff of the House Intelligence Committee looking into Russian meddling in the 2016 election. Schiller didn't talk to reporters as he left late in the day.
He brings a much more intimate knowledge of Trump, his candidacy and presidency than past witnesses. Before leaving the White House in August as head of Oval Office operations, Schiller was often the first and last aide Trump would see each day.
During the campaign, Schiller heard nearly every conversation and phone call as he sat in cars by Trump's side, traveling between rallies, former campaign aides said. He was also the conduit used by Trump's allies outside the White House to reach the president.
When Trump moved to fire FBI Director James Comey, Schiller hand-delivered Comey's dismissal letter to the Justice Department. He was also with Trump in Moscow during the 2013 Miss Universe pageant where a controversial dossier, compiled as opposition research during the presidential campaign, alleged salacious events took place.
Even though the congressional interview wasn't public or under oath, any false statements to Congress are considered a crime that could carry up to five years in prison. Schiller has hired lawyer Stuart Sears, a criminal and white collar defense attorney, to help him navigate the process. Sears declined to comment for this story.
Former Police Officer
Schiller served in the Navy and as a New York City police officer before becoming a part-time bodyguard for Trump in 1999. He was named head of security for the Trump Organization in 2004.
For Trump, Schiller was more than a bodyguard, he was also a friend, a confidant and someone who understood the personalities and relationships of those around Trump, said one former campaign aide who has remained close to Schiller. When Schiller announced he was leaving the White House for a job in private security, aides worried the departure could throw Trump off balance and leave him isolated. 
Schiller has kept in touch with some in the White House and visited on Oct. 26.
The House Intelligence Committee is one of several congressional panels investigating Russia interference in the 2016 elections. The committee is also expected to interview Fusion GPS co-founder Glenn Simpson, whose research firm helped compile the dossier.
— With assistance by Billy House
Before it's here, it's on the Bloomberg Terminal.
LEARN MORE