Finance
Some Value Funds Are Stuffed With Cash as Stocks Surge
Eventually the market will slump, managers say, and they'll be ready to scoop up the bargains. Meanwhile they're sweating it out.
By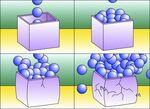 Charles de Vaulx knows keeping 40 percent of his fund in cash is hurting results. But as far as he's concerned, there aren't many stocks to buy. "Being fully invested has zero appeal right now because stocks are so expensive," says de Vaulx, whose $8.3 billion IVA Worldwide Fund trails the MSCI All-Country World Index by a big margin this year. "We are willing to underperform while the party goes on."
He has company. Several prominent value investors—including the managers of the First Eagle Global, AMG Yacktman Focused, FPA Crescent, and Longleaf Partners mutual funds—have been keeping 20 percent to 40 percent of assets in cash for months, in some cases for more than a year. The average equity fund holds 3.2 percent of assets in cash, according to Morningstar Inc. The hoarders are convinced that at some point equities will slump and they'll have a chance to scoop up bargains. With global markets having returned more than 200 percent since the financial crisis low in 2009, prices seem inflated to them, and not just in the U.S. "Valuations are high across the world," says Matthew McLennan, head of value investing at First Eagle Investment Management and co-manager of the Global fund.
That hasn't stopped the markets from continuing to climb. The S&P 500 index and the MSCI All-Country World Index are both up more than 15 percent this year. The cash-heavy funds, which include some top performers in previous years, are trailing their benchmarks in 2017. And some investors are losing patience with managers who stay on the sidelines. "No one wants to be a high-cash manager," says Jayme Wiggins of the Intrepid Endurance Fund. "It can be very painful from a business perspective." Wiggins's is an extreme case: His fund is 79 percent in cash because he thinks small companies—his specialty— have never been more expensive. The fund's assets have shrunk more than 75 percent from their peak in early 2012 as investors have taken money out.
De Vaulx has also been hit by redemptions, though he says they've diminished this year. "People who know us know the drill," he says. "It is not as if we are doing something we have never done." Both de Vaulx and co-manager Charles de Lardemelle worked at First Eagle with Jean-Marie Eveillard, an investor known for his willingness to lean against a trend. Asked during the dot-com boom why he wasn't joining the stampede into technology stocks, Eveillard said, "I would rather lose half my shareholders than lose half my shareholders' money."
Lawrence Glazer, who helps oversee $2.5 billion at Mayflower Advisors in Boston, says he's familiar with de Vaulx's style and long-term record and remains comfortable sticking with him. He expects to earn respectable returns during rallies and outperform when markets turn down. "The problem is, markets haven't turned down in a long time," he says.
Some investors and advisers don't think stock fund managers should hold so much cash, even when markets look expensive. Michael Rosen, who works with institutional clients at Angeles Investment Advisors in Santa Monica, Calif., says most investors prefer to make their own asset allocation choices—deciding for themselves whether stocks are worth the risk—and don't want to pay equity-fund-level management fees on idle money. (Some funds with high cash stakes charge 1 percent of assets or more per year.) Rosen also considers the strategy of going to cash a form of market timing. "Very few people in history have been able to do that effectively or consistently," he says.
First Eagle's McClennan, echoing other cash-heavy managers, says he isn't trying to time the market, just looking for good investments and attractive prices. The managers of Longleaf Partners, which has 29 percent of its $3.3 billion in cash, have compiled lists of stocks they're willing to buy if prices fall enough. In a third-quarter letter to investors, the firm said it identified 15 companies almost cheap enough. When a fund's cash stake gets high, the pressure to buy can be strong, the team wrote, "but it is generally the time to maintain the most discipline because the opportunities are likely to get better."
BOTTOM LINE -
High equity valuations around the world have some value managers waiting for a chance to buy. Not all their clients are so patient.
Before it's here, it's on the Bloomberg Terminal.
LEARN MORE