politics
What Carter Page Told House Russia Investigators
By and
What Carter Page Told House Russia Investigators
By and
Former campaign adviser declined to turn over documents

House Intelligence panel met privately last week with Page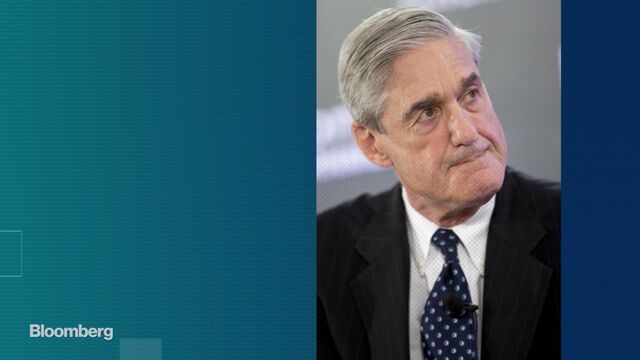 Carter Page, a foreign policy adviser to Donald Trump's 2016 presidential campaign, refused last week to give a congressional committee documents related to the Russia investigation because he said they might not all "match up" with information from earlier wiretaps that caught his conversations.
The House Intelligence Committee Monday night released a 243-page transcript of his lengthy appearance behind closed doors with its Russia probe. Page, who said he never met or spoke with Trump, said that he did have contact with Russian government officials during a July 2016 trip in Moscow. But he insisted he wasn't doing so as a representative of the Trump camp. 
"Unfortunately, I am the biggest embarrassment surrounding the campaign," he told the panel.
J.D. Gordon, then a national security adviser to the campaign, said in an exchange of text messages Tuesday that he discouraged Page from going to Moscow and refused to pass along his request for approval. 
Page's appearance generated extra attention on Capitol Hill after the disclosure of a guilty plea by another Trump campaign foreign policy aide, George Papadopoulos. The two were announced as Trump advisers on the same day in March 2016.
Papadopoulos pleaded guilty to lying to investigators as part of a deal with Special Counsel Robert Mueller, who is probing Russian meddling in the U.S. election.
The transcript of the six-hour interview confirms that Page invoked his Fifth Amendment privilege against turning over to the panel certain documents -- including those involving his July 2016 trip to Russia -- for two reasons.
'Not Comprehensive'
"Number one, there could be risks that the information is not comprehensive," said Page, under questioning from the panel's top Democrat, Adam Schiff of California. 
He added that the information already had been "illegally hacked from my computer systems" and "based on some of these proceedings of the past year will not match up." He said his documents wouldn't be as comprehensive "as the documents which are already collected. The National Security Agency, CIA and FBI have infinitely greater data processing capabilities than do I." He offered no proof to support his allegations, but said that "nothing would directly incriminate me."
Page also acknowledged that in June 2016 he mentioned "in passing" to then-Senator Jeff Sessions, a Trump foreign policy adviser, that he might be taking a trip to Moscow -- but that it wasn't connected to his unpaid role in the campaign. Page also told the committee that he asked for permission to take the trip from campaign spokeswoman Hope Hicks and campaign manager Corey Lewandowski, who he said approved the trip.
Gordon said that after he refused to pass along Page's speech request for approval by the campaign, Page went around him. No one with the campaign approved an outline of what Page was going to say, Gordon said. He called Page and Papadopoulos, who was on the same group of foreign policy advisers as Page, "peripheral members of a relatively peripheral advisory committee."
"They had no campaign email address, no assigned work space, no responsibilities and little access to campaign leadership," said Gordon.
Deputy Prime Minister
After first asserting that he didn't meet with senior Russian officials during the trip, Page later acknowledged that he spoke with deputy prime minister Arkady Dvorkovich. Schiff read from a document Page sent back to the Trump campaign after the trip.
"In a private conversation, Dvorkovich expressed strong support for Mr. Trump and a desire to work together toward devising better solutions in response to the vast range of current international problems," Page wrote, according to Schiff.
Page called the encounter "just a brief greeting." 
Following the trip, Page emailed Gordon and Tera Dahl, another campaign adviser, about "incredible insights and outreach I've received from a few Russian legislators and senior members of the presidential administration here," he wrote. 
Page told investigators he was referring to insights he got from speeches and following the news while he was there, not meetings with any officials. Gordon said he doesn't remember all of Page's emails.
When Page returned from the trip, Gordon said he "didn't care what Carter had to say" and had no further discussion with him about the trip.
Page also said he told Sam Clovis, a former co-chairman and policy adviser to Trump's campaign, about his trip. Clovis last week withdrew from consideration for a senior job at the Department of Agriculture.
Page's testimony about Sessions could increase scrutiny of the attorney general, who is already facing questions over how much he knew about Russian efforts to interfere with the U.S. election.
— With assistance by Steven T. Dennis
(
Adds comments from campaign adviser J.D. Gordon starting in fourth paragraph.
)