Senator Investigates How Drugmaker Alkermes Pushed Its Opioid-Addiction Treatment
By
California Democrat asks for documents in probe of practices

Ireland-based company makes the addiction therapy Vivitrol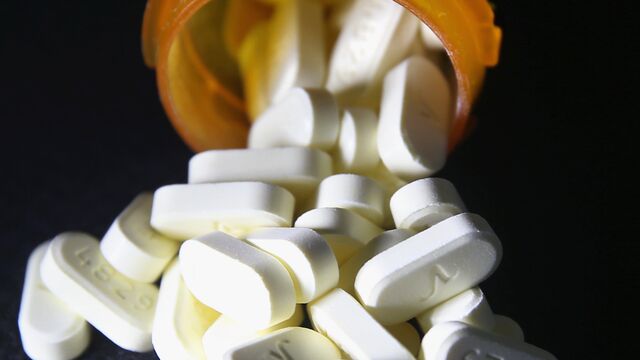 A Democratic senator said that she was opening an investigation of tactics allegedly used by drugmaker Alkermes Plc to boost sales of its opioid-addiction treatment.
Senator Kamala Harris said the drugmaker "aggressively marketed" its medication, Vivitrol, convincing judges and prison officials to use it rather than more proven addiction-treatment drugs. The California senator said Alkermes spent hundreds of thousands of dollars lobbying policy makers to receive federal funding for its treatment.
"Recent reports have revealed that Alkermes attempted to increase sales of its own product while contributing to misconceptions about other medications used in the fight to combat the opioid epidemic, and worked to limit their availability," Harris, a member of the Senate Homeland Security and Governmental Affairs Committee, said in a statement.
An Alkermes spokesman said in a statement that the company strongly disagrees with Harris's claims and is "focused on ensuring that patients, health-care professionals and criminal justice officials are educated on Vivitrol and believes that patients should have access to all medications."
Vivitrol brought in revenue of $69.2 million in the third quarter and had sales of $209 million in 2016.
A spokesman for Committee Chairman Ron Johnson, a Wisconsin Republican, declined to comment Monday on whether the GOP would support the Democrat's investigation.
In a letter to the drug company, Harris asked for information regarding the activities of Alkermes sales representatives, the names of jails or prisons that the company provided with free Vivitrol, any company presentations on the drug, any studies Alkermes has that would show Vivitrol's "superiority" to other opioid treatments, and a list of contributions Alkermes has made to groups such as the American Association for the Treatment of Opioid Dependence.
Shares of the Dublin, Ireland-based company, which have fallen 12 percent this year, closed down 4.4 percent to $48.76 in New York.
Before it's here, it's on the Bloomberg Terminal.
LEARN MORE