This Bond Investor Says Now Is a Good Time to Buy Venezuela Debt
By
Market assumes the worst as president seeks restructuring

Venezuelan sovereign debt slump suggests losses of 70%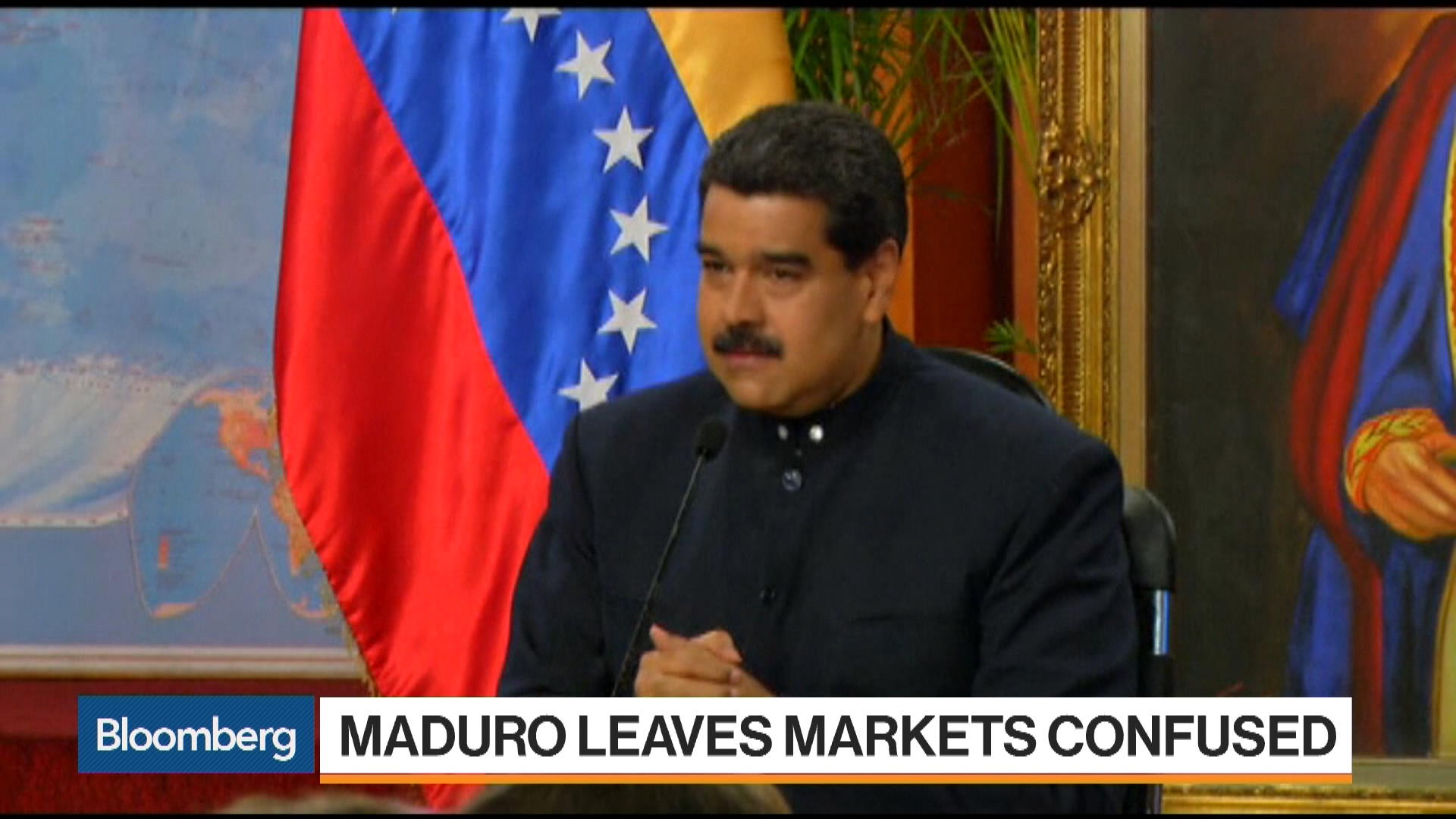 The Ashmore Group Plc head of research who bet in August that Venezuela wouldn't default any time soon is sticking to his guns after President Nicolas Maduro said he's seeking debt relief for his embattled country.
Jan Dehn, who also helps manage emerging-market holdings at the $59 billion fund, said the market is pricing in the worst-case scenario, for a default "with a very low recovery value." Some of the nation's shortest-dated dollar bonds traded at levels that imply a principal loss of 70 percent on Friday.
"The big fall in bond prices now might be a big opportunity," London-based Dehn said by phone. "I have never ever been in a situation where a headline like this comes out and the market doesn't overreact."

Ashmore is the third-largest reported holder of Venezuelan sovereign debt, and it's not the first time Dehn has expressed his confidence. In August he said that threats from the U.S. to send the military into the Latin American nation would strengthen Maduro's standing at home, giving him political capital to make $3.5 billion of debt payments due in October and November.
Maduro said Thursday that a $1.1 billion principal payment on bonds from state-run oil company Petroleos de Venezuela SA will be the last one made before the country begins negotiations with creditors. He used the words "refinancing" and "restructuring" interchangeably, leaving investors confused about his exact intentions over outcomes that could range from haircuts on principal to a less-painful maturity extension.
"This is a very fluid situation," Dehn said. "We're waiting for further clarification from the Venezuelans as to what exactly they mean and then we can assess what this means in terms of where the bonds should be pricing."
Before it's here, it's on the Bloomberg Terminal.
LEARN MORE