Congress Assigned a Lot of Homework to Facebook, Twitter, Google
By and
Unanswered questions mean tech companies need to follow up

Lawmakers sought detailed information in Russia meddling probe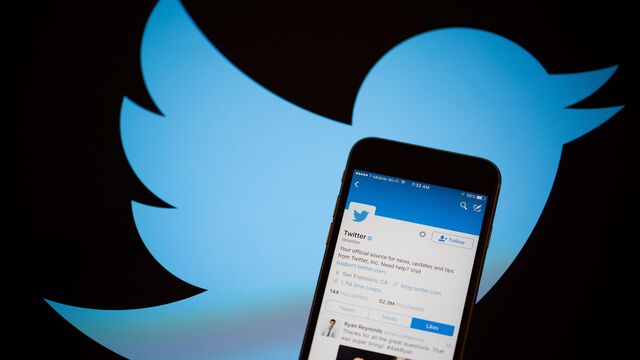 Facebook Inc., Alphabet Inc.'s Google and Twitter Inc. faced hours of tough questioning from members of Congress this week over how their online platforms were used by Russian actors to manipulate Americans during last year's presidential election.
The companies' lawyers didn't have answers at the ready for some of the queries, and offered to follow up with the members' staff. They ended up with a lot of homework.
Lawmakers still have time to ask more or refine their original questions, before the committees send them to the companies for official responses. Here's some of what's left to do.
From the Senate Judiciary Committee
Senator Chuck Grassley, the Iowa Republican who's chairman of the Judiciary Committee, asked for an update in writing on what the companies' internal investigations into Russian accounts have found, with specificity about the number of accounts and total value of advertisements.
Senator Richard Blumenthal, a Connecticut Democrat, asked Twitter to try to find out how many people thought they had voted, but were actually fooled by tweets that told them they could vote via text message. Twitter said it's difficult to know, but the company will try.
Senator Amy Klobuchar, a Minnesota Democrat, asked if Google has been paying RT, the Russian news site, its share of ad revenue from its popular YouTube channel. Google said the company will respond in writing.
From the Senate Intelligence Committee
Senator Richard Burr, chairman of the Intelligence Committee and a Republican from North Carolina, asked Twitter to follow up about why the company reports that bot accounts are about 5 percent of total accounts, when third parties say the number is much higher.
Senator Ron Wyden, a Democrat from Oregon, asked Facebook to explain in writing what the social-media giant is going to do about one tactic Russia used: sharing content that's not fake, but gathers the trust of an audience before later sharing fake content with that audience.
Senator Martin Heinrich, a Democrat from New Mexico, asked companies to follow up with him about whether they've had to shut down fake accounts in Catalonia.
Senator Joe Manchin, a West Virginia Democrat, asked the companies to answer whether they use Kaspersky Labs, the Russian cybersecurity firm.
Manchin asked Facebook to follow up in confirming a report on Vietnam veterans who were misled by a fake group.
Senator Tom Cotton, a Republican from Arkansas, asked Twitter to let lawmakers know if RT uses Dataminr, a Twitter data-parsing service.
Senator Kamala Harris, a California Democrat, asked all three companies for a report on the amount of money they made on ads that ran alongside Russian propaganda. She also asks them to commit to keeping records related to the investigation until it concludes.
Several senators asked companies to let users know if they may have been exposed to Russian propaganda, the way they would if there was a password breach.
From the House Intelligence Committee

Representative Mike Quigley, a Democrat from Illinois, asked Twitter how long an Infowars story appeared as a top result on the #NYCTerroristAttack hashtag. Twitter said it will follow up.
Representative Eric Swalwell, a California Democrat, asked the companies to do a pixel analysis to figure out if other accounts ran the exact same ads as Russia.
Representative Joaquin Castro, a Democrat from Texas, asked companies to turn over Russian account direct-messaging activity. The companies said there's a specific legal process for that, since those messages are private.
Representative Elise Stefanik, a Republican from New York, asked Google how many fake accounts it has. Google said the company is happy to follow up.
Representative Jackie Speier, a California Democrat, asked Google if the company will be more transparent about telling users that RT is Russian propaganda. Google said it will look at options.
Speier asked Twitter to give a complete catalog of tweets that came from the pro-Trump @Ten_GOP account, which was run by Russians, not the Tennessee GOP.
Representative Adam Schiff of California, the top Democrat on the House Intelligence Committee, asked the companies to work together on a complete report about "the length and breadth of the Russian use of your platforms."
Representative Mike Conaway, a Texas Republican, asked companies to provide an answer in writing on whether they will notify their users if they were targeted with Russian propaganda.
Quotes from this Article
Before it's here, it's on the Bloomberg Terminal.
LEARN MORE