Congo's Gecamines Accounts Missing $750 Million, Group Says
By and
Royalties, bonuses, asset-sale proceeds unaccounted for

Some of the money traced to debt repayment, asset acquisition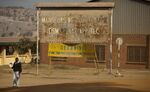 Almost $750 million paid by international mining companies to the Democratic Republic of Congo's state-owned miner over a three-year period are missing from the company's accounts, the Carter Center said.
Royalties, signing bonuses and asset-sale proceeds due to Gecamines from more than 20 copper deals with partners between 2011 and 2014 can't be reliably tracked to Gecamines' accounts, the Atlanta-based advocacy group said in a report published Friday. That's almost two-thirds of the $1.1 billion in partnership revenue Gecamines should have received, according to the analysis based on a review of contracts, corporate records, public statements and more than 200 interviews.
Some of the money missing from the company's accounts was traced to "specific destinations, including debt repayments, asset acquisitions, and modest infrastructure investment," while "the bulk of the missing revenue could not be traced."
Gecamines President Albert Yuma and Director-General Jacques Kamenga didn't respond to calls seeking comment. Valery Mukasa, chief of staff to Congo's mines minister, said he had yet to see the report and declined to comment.
Congo is Africa's biggest copper producer and the world's largest source of cobalt. A World Bank-supported mining law in 2002 attracted billions of dollars of investment into copper and cobalt projects from mining companies including Glencore Plc, Freeport-McMoRan Inc. and China Molybdenum Co. While the economy has grown, the economic benefits of increased copper production haven't been transferred to the population, two-thirds of whom live on less than $2 a day.
Valuable Permits
The World Bank sponsored the new legislation to liberalize the mining industry by allowing investors to secure permits on a first-come, first-served basis from a newly established mining registry. Despite the new measures, Gecamines retained its permits, including many of the country's most valuable concessions, which it has sold in whole or in part over the past 15 years, the Carter Center said.
"In this way, Gecamines, rather than the mining registry, remained the gatekeeper to the most desirable mining assets," according to the report. The state-owned miner operates "largely beyond the realm of public, parliamentary, and most other governmental oversight."
From these privatizations, Gecamines collected more than $1.5 billion between 2009 and 2014, while less than 5 percent was directed to Congo's Treasury in the form of taxes and dividends, the Carter Center said.
Declining Output
Since 2011, Gecamines management has said it's investing revenues from its partnerships on reviving its own commercial production, though increased output has failed to materialize. The state-owned miner produced about 20,000 metric tons of copper in 2010 and only about 10,000 tons last year, according to the central bank, after a brief spike in 2012 and 2013. Production reached nearly 500,000 tons a year in the mid-1980s before under investment and years of war led to the near total collapse of the company's output.
Gecamines' "disappointing production results leave room for skepticism," the Carter Center said. "While Gecamines has asserted that these revenues would contribute to its planned revival of mining production, in practice they appear to have been mainly used for other purposes."
The company hasn't published several contracts that may have generated more than half a billion dollars since 2015 and still owns numerous valuable mining permits, according to the group. "This additional revenue could be at risk of going unreported and diverted to serve narrow personal or political interests," the Carter Center said.
Before it's here, it's on the Bloomberg Terminal.
LEARN MORE