SocGen Stokes Bitcoin Bubble Talk as Bank Eyes Blockchain
By and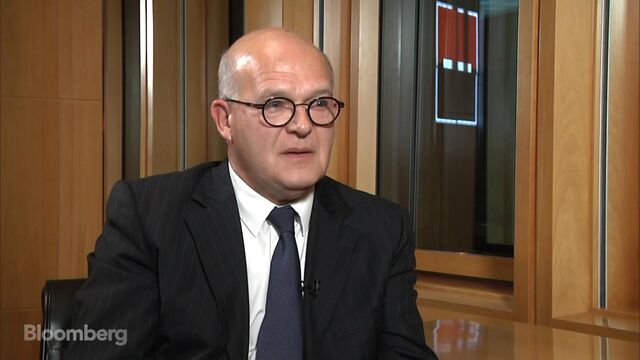 Societe Generale SA added to concerns about excessive bitcoin speculation, with the bank's deputy head following Credit Suisse Group AG's top executive in saying that it's a bubble.
"Bitcoin today is in my view very clearly in a bubble," Severin Cabannes said in a Bloomberg Television interview on Friday. His comments came a day after Credit Suisse CEO Tidjane Thiam said the speculation around bitcoin, which pushed it above $7,000 for the first time, is the "very definition of a bubble."
The digital currency got new impetus this week after CME Group Inc., the world's largest exchange owner, said it plans to introduce bitcoin futures by the end of the year, citing pent-up demand from clients. That pushes bitcoin closer to the mainstream by making it easier to trade without the hassles of owning bitcoin directly.
Bankers, meanwhile, are sounding warnings, even as they see promise in the currency's underlying technology. JPMorgan Chase & Co. Chief Executive Officer Jamie Dimon has called bitcoin "a fraud" that will eventually blow up. UBS Group AG Chairman Axel Weber has said that bitcoin has no "intrinsic value" because it's not secured by underlying assets.
"We are not really very keen to invest in the bitcoin, but we are very keen to invest in the blockchain technology," Cabannes said.
Cabannes was speaking after the French bank posted a 15 percent decline in net income in the third quarter, missing analyst estimates.
— With assistance by Caroline Connan
Before it's here, it's on the Bloomberg Terminal.
LEARN MORE