The Year Ahead/Retail
Organic Farmers Are Worried About Getting Squeezed by Big Business
While demand is strong, Amazon is sowing seeds of doubt for organics producers.
By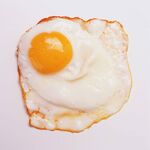 Organic food growers—many of whom take pride in tending tiny apple orchards or chicken flocks—will have to sharpen their big-business negotiating skills in the months ahead as consolidation creates a shorter list of major customers. Amazon.com Inc.'s $13.6 billion acquisition of Whole Foods Market Inc. is unlikely to be the last giant deal as others in the retail and food manufacturing industries try to profit from consumers' changing tastes. Already, sales of organic goods are moving away from mom and pop outfits toward huge retailers such as Costco Wholesale, Wal-Mart Stores, and Kroger.
The shift worries farmers such as Doug Crabtree, who grows organic crops including grains, pulses, and flaxseed in Montana and also sits on the Organic Trade Association board. "We need more smaller entities, not fewer bigger entities," says Crabtree. "It makes me nervous at best."
That's because the bigger the buyer, the more difficult it is for farmers to set up an equitable relationship, Crabtree says. His prices already are down for many crops, including a more than 36 percent drop for organic red winter wheat, and he's seeing some unwillingness of buyers to enter into long-term contracts. He fears future consolidation in organics will exacerbate both problems.
Growth in demand for organic foods has been robust for years, and premiums paid to farmers have held up for four decades, says John Reganold, a professor at Washington State University who's studied sustainability and pricing. The value of organic produce sales for the 52 weeks through Sept. 30, for instance, increased 9 percent from the same period a year earlier, while conventional produce rose just 2 percent. And organic chicken breasts last year cost $7.62 a pound, vs. $2.79 for their regular counterparts, according to researcher Nielsen Co.
Yet Amazon and Whole Foods have pledged to make organic food more affordable and quickly followed that up with price cuts on bananas, baby kale, and rotisserie chicken after the deal closed in August. It's likely some price cuts will get passed on to farmers, says Euromonitor International analyst Dewey Warner. "A lot of these producers are at risk for feeling some pain," he says. And organic producers would be wise to remember one of Amazon Chief Executive Officer Jeff Bezos' most cited quotes: "Your margin is my opportunity."

Before it's here, it's on the Bloomberg Terminal.
LEARN MORE