Carter Page Invokes Fifth Amendment in House Intelligence Interview
By
Carter Page answers questions, refuses to provide documents

Page was interviewed in private for almost seven hours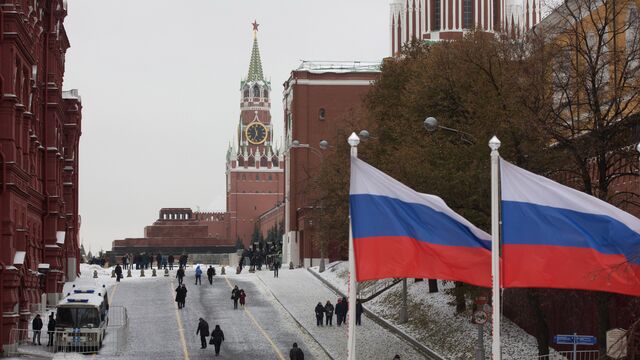 A former foreign policy adviser to Donald Trump's presidential campaign invoked the Fifth Amendment in refusing to produce documents during a private interview Thursday with the House Intelligence Committee looking into Russian involvement in the 2016 election.
The nearly seven-hour appearance by Carter Page took on added significance after the disclosure in court filings earlier this week that another member of the campaign's foreign policy team, George Papadopoulos, is cooperating with the criminal probe being led by Special Counsel Robert Mueller.
Page told reporters afterward his refusal to give the committee documents stemmed from concern about disclosure of his personal information. He was also asked about whether a trip he took to Russia in 2016 was related to information in the Papadopoulos court documents. He said he had "nothing to do with any of that."
Democratic panel member Jackie Speier of California, who attended the interview, said Page invoked the privilege against self-incrimination against producing any documents to the committee.
Representative Michael Conaway of Texas, the Republican leading the committee investigation, said Page is being warned that he must produce the material. "We've put him on notice that he has got to comply with the subpoena," the lawmaker said. He wouldn't discuss the nature of the documents.
But as for answering questions, Conaway said of Page, "He answered all of my questions."
Page originally sought to be questioned by the Intelligence committee in public, but the panel insisted the appearance be conducted in private. As a compromise, the committee agreed to release a transcript three days after the interview. 
Page's committee appearance comes after he told MSNBC Monday that the topic of Russia "may have come up" in emails with Papadopoulos.
Court papers released Monday by Mueller show that Papadopoulos pleaded guilty to lying to the FBI about his contact with Russian government officials.
Page has previously said he'd had some "brief" contacts with low-level Russians in 2013, and even traveled to Moscow in July 2016. But he has said he wasn't representing the Trump campaign.
The committee had wanted to interview Page even before Monday's news about Papadopoulos, for a number of reasons. He has dodged questions about whether he has been contacted by Mueller's investigators, but has said he met about five times with the FBI in March.
Much of the original intrigue surrounding Page stemmed from the controversial dossier that was compiled as opposition research on then-candidate Trump and his associates, mainly by former British intelligence officer Christopher Steele.
Trump has denied its mostly unverified assertions about himself and his campaign's interactions with Russia, as well as claims that Moscow possesses compromising information about Trump.
That document paints a somewhat sinister role for Page. Quoting an unidentified source, it says the Trump campaign maintained a "well developed conspiracy of cooperation between them and the Russian leadership." The dossier said it was managed by Paul Manafort -- Trump's former campaign manager, who was indicted on multiple charges Monday -- while Page served as one of the intermediaries.
The dossier alleges that Page held secret meetings with top Russian officials, while making a speech in Moscow in July 2016, and discussed lifting Western sanctions against Russia and Ukraine in exchange for a stake in Rosneft, the state-owned oil company. They also discussed releasing compromising material on Trump's opponent, Hillary Clinton, Steele's report said.
Page said in an interview last week that he has been the victim of "unprecedented legal violations" and denies the allegations made in what he calls the "dodgy dossier." Page has argued that he is a victim of a conspiracy by Clinton, former President Barack Obama and former FBI director James Comey.
Before it's here, it's on the Bloomberg Terminal.
LEARN MORE