Zuckerberg Says He's 'Dead Serious' About Russia, Open to Legislation
By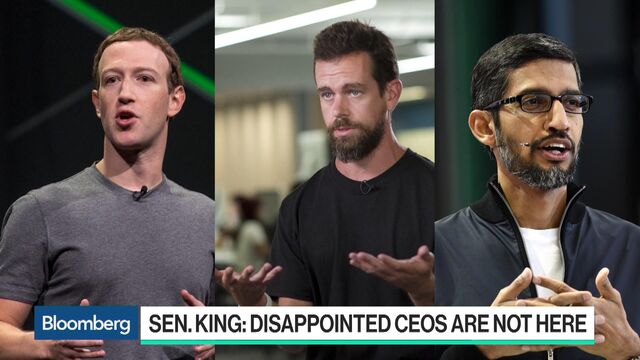 Facebook Inc. CEO Mark Zuckerberg said he is "dead serious" about preventing future interference by foreign powers in U.S. elections on his social network, adding that the company is working with Congress on political ad-transparency legislation.
"I think this could be very good, if done well," Zuckerberg said on a conference call with investors to discuss earnings, the same day Facebook's general counsel represented the company during hours of congressional testimony on Russia's campaign to manipulate U.S. voters.
"I've expressed how upset I am that the Russians tried to use our tools to sow mistrust," he said. "What they did is wrong and we are not going to stand for it. For those who have followed Facebook you know that when we set our minds to something, we're going to do it."
He repeated a pledge to double Facebook's security staff to 20,000 people, and said he will invest in better artificial intelligence technology. He said he'll also coordinate with Congress and the intelligence community.
"I'm dead serious about this."
Quotes from this Article
Before it's here, it's on the Bloomberg Terminal.
LEARN MORE