Father of Snow Theory Sees Polar Vortex Caged Until January
By
Mixed signals from Siberian snowfall could bring wild swings

Arctic blasts can boost natural gas prices, slash inventories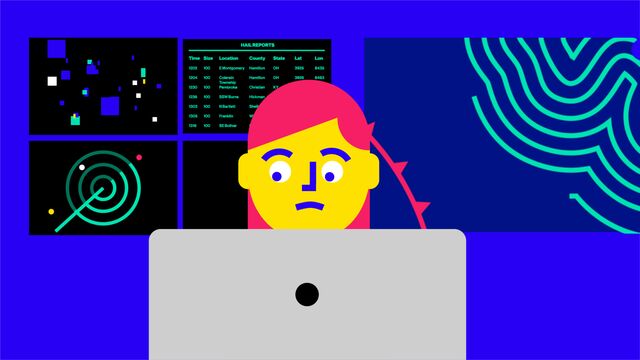 The snows of Siberia are pointing to a late start to the U.S. East Coast winter, and little chance of a bone-chilling Polar Vortex arriving in New York before January.
At least that's the conclusion of Judah Cohen, director of seasonal forecasting at the consultancy Verisk Analytics Inc., who monitors October snowfall across Siberia to predict what winter will bring to the rest of the world. While his method is not without detractors, his forecast is closely watched by natural gas traders and others who depend on anticipating the weather.
Low temperatures are a given from December to February, but the arrival of frigid Arctic air released by the polar vortex can supercharge demand for the heating and power plant fuel. In 2014, a polar vortex slammed the U.S., sending gas above $5 per British thermal units, closing stores, grounding flights and making sure anything that fell from the sky landed as snow.
"If I were to give one headline for now, I think expect lots of variability or large swings this winter," said Cohen. "The most likely timing is January" for a polar blast.
Cohen's "Siberian Snow Theory" begins with the extent of snow cover across Eurasia, or Siberia, during October, which is above average, according to Rutgers University's Global Snow Lab. Widespread snow cover sends energy and heat into the upper atmosphere above the pole, weakening the polar vortex, a barrier of high winds that acts like the door on refrigerator, allowing cold to burst out.
"The polar vortex lives off of cold," Cohen said.
Unsteady Snowfall
But Cohen also incorporates the rate of snowfall over the course of the month, which this year was unsteady, stalling out for a while, before starting up again.
"There is a lot of snow there but there is no sign of that coupling taking place," Cohen said. "I do think it has that potential in January."
Cohen has studied the relationship between Siberian snow cover and winter's worst cold outbreaks in the U.S., Europe and east Asia since 1996. He "expects lots of variability or large swings this winter," and has yet to issue his seasonal forecast.
According to the U.S. Climate Prediction Center, temperatures across the southern U.S., East Coast and Northeast are expected to be warmer than normal from December to February. The winter of 2015-2016 was the warmest on record, while last year was the sixth mildest going back to 1895, according to the U.S. National Centers for Environmental Information.
When the vortex is strong, the cold stays put. When it weakens "it starts to wobble and you get much more meandering," Cohen said. "It becomes like a roller coaster and the cold air just rides down into the lower latitudes."
Not everyone agrees.
The theory is "shaky at best," said Shunondo Basu, a meteorologist and natural gas analyst at Bloomberg New Energy Finance. "That being said, it can be valuable as part of items in a basket of indicators that I look at when observing long-term weather forecasts."
Quotes from this Article
Before it's here, it's on the Bloomberg Terminal.
LEARN MORE