Tech Giants Disclose New Details on Russian Election Meddling
By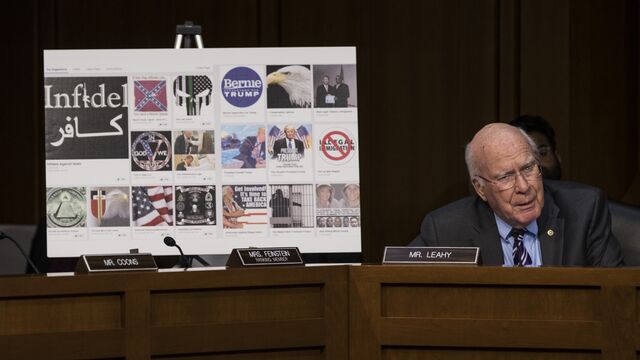 The largest U.S. internet companies disclosed new details Monday about U.S. election meddling by the Russia-based Internet Research Agency.
Facebook Inc., Alphabet Inc.'s Google and Twitter Inc. had released preliminary information from investigations into the potential manipulation of their platforms during the 2016 U.S. presidential elections. Officials of the companies are scheduled to testify Tuesday and Wednesday at congressional hearings on the matter. Here's what's new from statements released in advance of those hearings.
Facebook
29 million people were directly served content from accounts backed by the pro-Kremlin Internet Research Agency.
Those posts, after they were liked, shared and commented on, reached the news feeds of about 126 million people in the U.S. at some point over a two-year period.
Facebook said its analysis also showed the IRA used ads to promote the roughly 120 Facebook Pages they had set up, which in turn posted more than 80,000 pieces of content from January 2015 to August 2017.
Facebook said it took down 5.8 million fake Facebook accounts in October 2016, the month before the election.
The company said it also deleted roughly 170 Instagram accounts that posted about 120,000 pieces of content.

(Source: Bloomberg)
Google
The company found 18 YouTube channels likely associated with a small Google advertising campaign focused on the election that was paid for by the Internet Research Agency.
These channels produced 1,108 videos, representing 43 hours of content that "appeared to be political," Google wrote in a blog.
The channels weren't targeted at specific parts of the U.S. population and got a total 309,000 views in the U.S. from June 2015 to November 2016.
Google said it suspended the channels.
Previously, Google had said two accounts linked to the Internet Research Agency spent $4,700 on advertising in the 2016 election cycle.
Twitter
The company said it uncovered 2,752 accounts that it now believes are associated with the Internet Research Agency. Twitter previously told congressional investigators that it had found 201 of these accounts.
More than 47 percent of tweets from the 2,752 accounts were automated and 9 percent were election related, Twitter said.
Tweets from Russia-linked, automated accounts made up 0.74 percent -- or 1.4 million -- of all election-related tweets from Sept. 1, 2016 to Nov. 15, 2016, the company said.
Before it's here, it's on the Bloomberg Terminal.
LEARN MORE