Manafort, Gates Had Deep Trump Campaign Ties Despite Denials
By and
The president's former campaign chairman was indicted Monday

Campaign aide Gates worked on inaugural, visited White House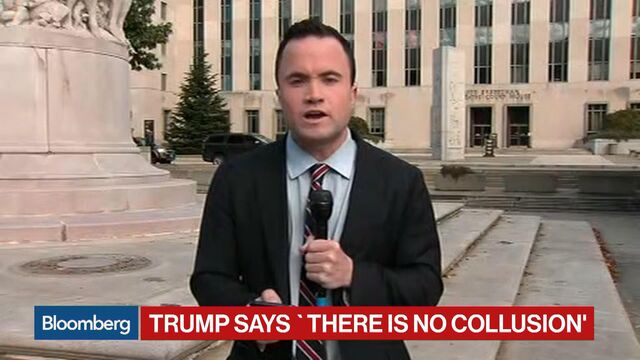 The White House has sought for months to distance itself from former Trump campaign chairman Paul Manafort and inaugural planner Rick Gates, who were both charged Monday on multiple counts of money laundering and illegal foreign lobbying. 
Yet the pair played a critical role in helping Donald Trump secure the presidency and have remained close to some in Trump's inner circle, raising the stakes for the White House as Special Counsel Robert Mueller rolls out the first indictments of his five-month investigation. The two men pleaded not guilty to the charges at the federal courthouse in Washington.
Manafort was personally recruited to Trump's campaign in the winter of 2016 by longtime Trump friend Tom Barrack, a billionaire financier who had known Trump and Manafort for decades, according to two people familiar with the matter. 
Among Manafort's early backers were Trump's children, including son-in-law Jared Kushner, who urged the campaign to hire him, according to two people familiar with the matter.
Trump-Russia Collusion Probe Intensifies as Three Are Charged
Manafort was seen as a viable replacement for Corey Lewandowski, who many in the campaign didn't think had the skills to take on Hillary Clinton in the general election. Manafort spent more than 30 years working on GOP political campaigns, including those of Ronald Reagan, George H.W. Bush and Bob Dole, and Trump's family started positioning him to take control of the operation.

When Manafort joined the campaign in March, his focus was on helping manage the convention and ensuring Trump's delegates didn't defect amid pressure from prominent Republicans. In a March 2016 press release announcing Manafort was joining the campaign, Trump called him "a great asset and an important addition."
Former White House Press Secretary Sean Spicer described Manafort's position on the campaign as a "very limited role for a very limited amount of time" when asked about him by a reporter in March 2017. Spicer said Trump didn't know about Manafort's past work for a Kremlin-backed candidate in Ukraine and described his job with the campaign as counting delegates.
"Paul Manafort was brought in to lead the delegate process, which he did and was dismissed not too long after that," White House Press Secretary Sarah Huckabee Sanders told reporters on Monday. She said the president last spoke with him in February.
In fact, Manafort became a top surrogate for the campaign on television and in May was named campaign chairman and chief strategist. In June, Lewandowski was fired and Manafort took the reins. He was included in a now infamous Trump Tower meeting with Kushner, Donald Trump Jr. and a Russian lawyer who the president's son believed had damaging information about Clinton provided by the Russian government.
Trump, Russia and the Early Murmurs About Pardons: QuickTake Q&A
Manafort brought to the campaign several people he worked with in Ukraine, including Tim Unes, who helped organize Trump rallies, and pollster Tony Fabrizio.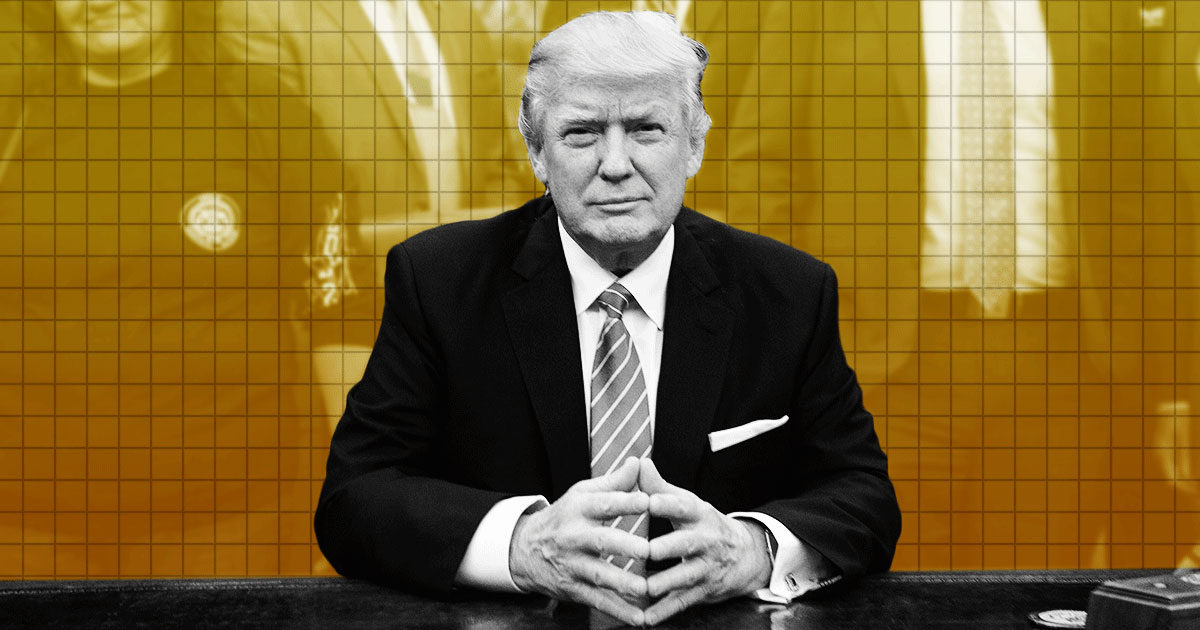 But Manafort resigned on Aug. 19 amid declining poll numbers and questions about his time in Ukraine working for a pro-Kremlin candidate. He was replaced by Steve Bannon.
"I am very appreciative for his great work in helping to get us where we are today, and in particular his work guiding us through the delegate and convention proces," Trump said when Manafort resigned. "Paul is a true professional."
After the indictments were released Monday, Trump tweeted, "Sorry, but this is years ago, before Paul Manafort was part of the Trump campaign. But why aren't Crooked Hillary & the Dems the focus?????"
The tweet is false. The indictment covers alleged illegal activities during the campaign and continuing into this year. 
Read the Special Counsel's indictment of Manafort and Gates.
In addition, over the past year, Manafort has frequently talked with several Trump surrogates, offering political advice even as reports surfaced that he and Gates were key figures in the investigation. Manafort even went so far as to encourage one top Trump surrogate to run for office, according to the surrogate, who asked not to be named.
Sanders said she didn't know whether Trump regrets hiring Manafort. Jay Sekulow, a lawyer on Trump's outside legal team, said in an interview on CNN that he's had no conversations with Trump about pardoning Manafort or Gates and "it's not something that is on the table."
QuickTake Your Guide to Understanding the Trump-Russia Probe
Gates, who was also charged Monday, has been a long-time business associate of Manafort's. Gates, like Manafort, played a crucial role in organizing the campaign's delegate strategy at the Republican National Convention, working closely with Trump's family members in trying to persuade delegates to remain committed to Trump. When Manafort left the campaign, Gates kept his role within the Republican National Committee. He also worked closely with Trump-affiliated political action committee America First.
After the election, Gates was brought on by Barrack to be deputy of the Inaugural Committee he chaired. Gates has visited the White House since Trump became president for several meetings, according to one former staffer.
— With assistance by Jennifer Epstein, Justin Sink, and Jennifer Jacobs
Before it's here, it's on the Bloomberg Terminal.
LEARN MORE