What Went Wrong at Nissan and Subaru
By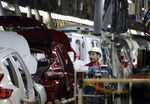 A bad year for Japan Inc. got worse last week after Subaru Corp. joined Nissan Motor Co. in saying it was recalling cars that were signed off by uncertified vehicle inspectors. The revelations follow Kobe Steel Ltd.'s admission that it cheated on quality control tests and Takata Corp.'s bankruptcy filing following its airbag debacle. In comparison to those scandals, the transgressions by Nissan and Subaru are likely to be less damaging, but they are still an embarrassment.
The transport ministry has said Nissan and Subaru are the only two automakers recalling automobiles in Japan because people not authorized to certify vehicles approved the final OK at the very end of the assembly line.
Do I need to worry about my car?
Not if you bought your Nissan or Subaru outside Japan. For those in Japan, you may be asked to bring it back to the dealers.
What's the issue here?
The Japanese government has a regulation stating that automakers must designate certain employees as certified to conduct final inspections on vehicles produced for sale in Japan (and Japan only). What happened at Nissan and Subaru was people who were not authorized to make those approvals ended up certifying the vehicles as OK using the seal of certified personnel, according to the companies. Nissan has started recalling about 1.2 million vehicles because of this, a process that's expected to cost about 25 billion yen ($220 million). Subaru said it's considering recalling about 255,000 vehicles.
Nissan has held onto its inspection process for almost four decades, according to a person familiar with the situation who asked not to be identified because the information isn't public. Subaru has said their practice had continued for three decades.
Why did the problem go unnoticed for such a long time?
The government gives carmakers autonomy to design their own program to train the final vehicle inspection specialists and issue certificates to them. Both Nissan and Subaru require that the inspectors get some on-the-job training with a certified personnel. And this they violated. The CEOs of the two companies have said people on the shop floor were unaware the practice they have been following was faulty.
"It's intriguing it was never discovered that it's been going on for decades like this," said Janet Lewis, a Tokyo-based Macquarie Capital Securities analyst. "But its' also potentially worth asking is this really worth anything?"
Why vehicles older than three years won't need to be recalled?
Japanese laws require every vehicle to be re-inspected at government designated check-up points three years after they are sold and registered. The process, known as sha-ken in Japanese, will be similar, though not identical to the final inspection conducted at the plant. As a result, the cut-off point for both Nissan and Subaru will be about three years.
Why are investors unfazed?
Nissan's estimated recall cost is about 3.8 percent of the company's net income in the year ended March and 0.2 percent of its sales last fiscal year. Nissan sells about 90 percent of its cars outside of Japan.
Nissan shares have declined about 0.6 percent since the company announced Sept. 29 after market hours it's temporarily suspending vehicle registrations in Japan as its domestic factories didn't follow processes agreed with the Japanese Ministry of Land, Infrastructure, Transport and Tourism. Bonds have also barely moved even though Nissan said Oct. 19 it's stopping all local vehicle production for Japan for an estimated two weeks.

Nissan could make up for the production loss by adjusting inventories for domestic and overseas sales, because the vehicles are produced on the same lines, according to Steve Man, a Bloomberg Intelligence analyst.
Does Nissan or Subaru face any legal liability?
As of now, Nissan and Subaru aren't facing any legal suits like Takata or Volkswagen AG. Normally, vehicles go through numerous checks after each process as they move down the line. For example, the worker who tightens a bolt in the assembly process will check the tightness of that bolt at that stage. In reality, the likelihood of a car being found deficient in the final inspection process is very low. Nissan has reiterated several times there are no issues regarding the quality of vehicles and the recall incident is nothing but a procedural matter. Subaru also said their cars are safe to use.
"It's not a good thing, because they obviously need to comply with the regulations," said Lewis. "It doesn't say anything about Japanese manufacturing and it's completely different from the Kobe issue. And it shouldn't impact brand perception or brand quality."
Is this a hit to the Nissan, Subaru brands?
Maybe temporarily, but this incident is likely to be forgotten and normalcy will return soon, according to Man at Bloomberg Intelligence.
"Reputation-wise they are not going to get a long-term impact," said Man. "The consumers will get over this."
Watch This Next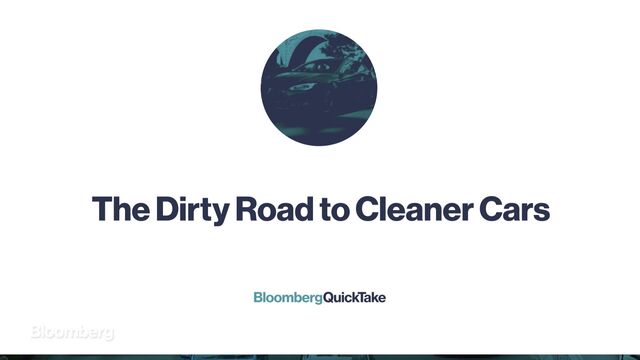 Before it's here, it's on the Bloomberg Terminal.
LEARN MORE